Fire this time + Contest #5
Hello everyone, we are back in the kingdom of Splinterlands. Today I faced the mission with the Fire splint.
With a level 2 Marlic Inferno summoner, plus a few other levels 2 cards, my task in Bronze League II was extremely easy.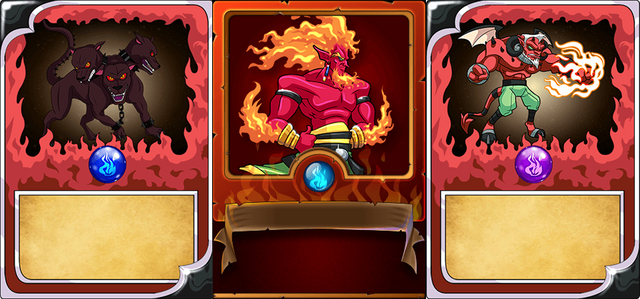 Highlighting Cerberus with its regenerative ability, strong attack and the epic Fire Demon archer that already starts with + 2 arrow damage at level 1.
I lost only 1 battle against the Life splint. The opponent had several LVL 2 and 3 cards, and with the help of the old woman and Armorsmith, it got complicated for me, and in this battle, I was totally destroyed.
I now entered Bronze League I with 9 reward cards at the end of the season and got an amazing Exploding Dwarf in my daily quest.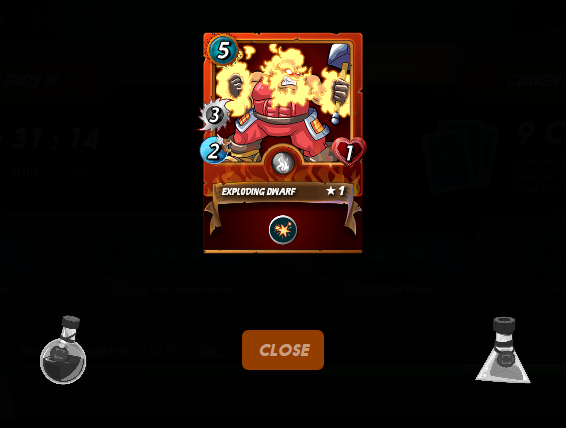 Now let's talk about the sweepstakes. Tomorrow I'll start raffling the SBI winners of the last posts, stay tuned!
Thank you for your participation, unfortunately, I had to stop drawing cards, because I need them for my experiment, but I'm thinking that every 10 posts I go include an additional prize in DECs, what do you think of the idea?
Want to win SBI? Just comment on this post and in 3 days will be in the draw. No Upvote, Re-Steem, or Follow required.
---