Daily Quest Full Review + Contest #8
Today I did a different quest: "Win 3 battles without neutral cards". I thought it would be a breeze, as I was debuting my
Ruler of Seas
.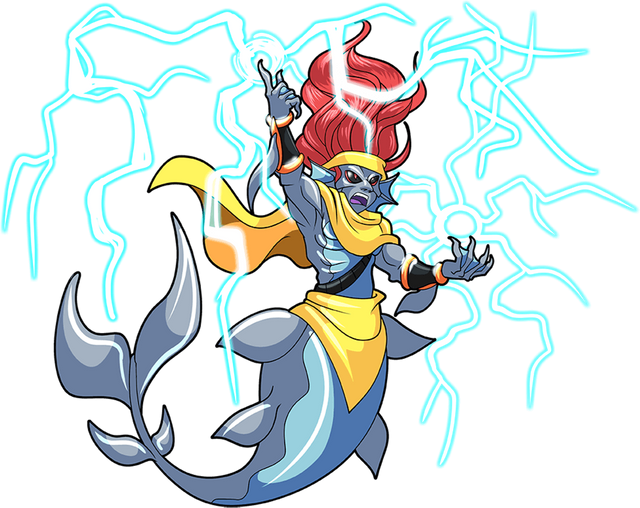 The first battle seemed to conform to this.
Although the enemy's arrow units managed to kill my Sea Monster tank, this was not enough to stop the Ruler's devastating magical attack: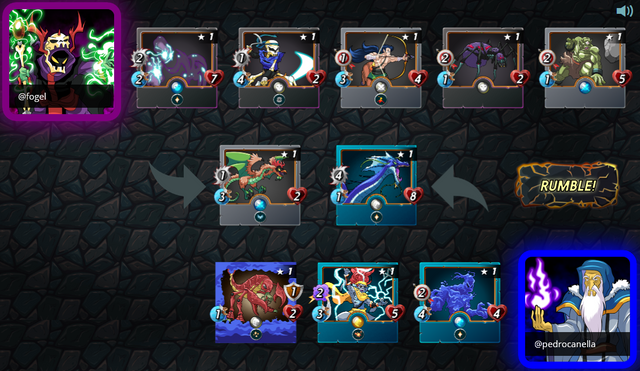 Earth
, as there was not enough mana for me to use
Sea Monster, Ruler of Seas + Crustacean King
, and as I wanted some healing card,
Earth
was the most natural choice. I also got a good win: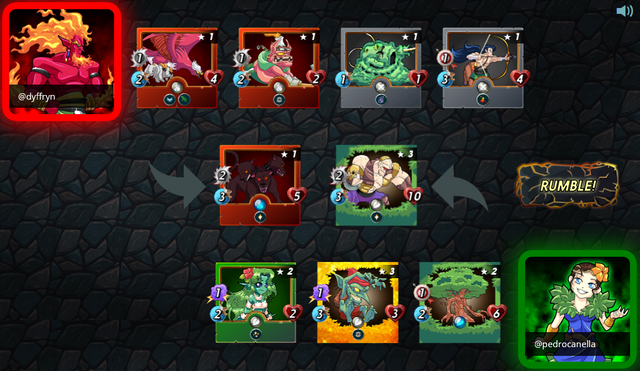 I was threatened by the opponent's Kobold Miner who was about to eliminate the last lines of my little army, but my cards were higher than my opponent's and it was enough to win.
And then... To my surprise, I suffered 4 consecutive losses...
In this instructive battle, with all cards at level 1, I was overcome by Earth splint thanks to a better synergy of opposing formation: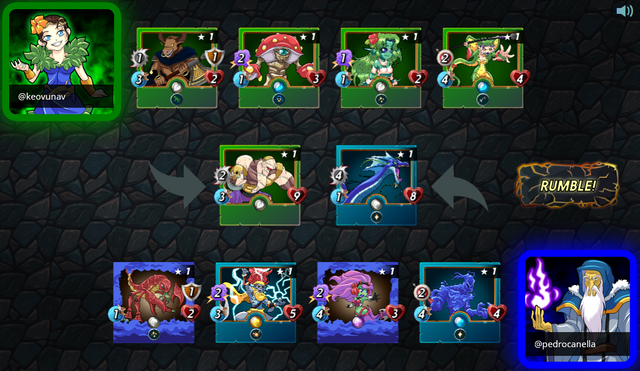 @pedrocanella versus @keovunav
His Mushroom Seer with Silence ability reduced the magic strength of my Ruler and Mermaid cards, and his Minotaur Warrior and Javelin added enough damage to my tank to be quickly eliminated.
Following another instructive defeat, this time I bet again on the Earth deck when I realized that my opponent had slightly higher level cards.
It is always helpful to take a look at the opponent's battle history that appears in miniature at the top left before of combat, to get a sense of what will come.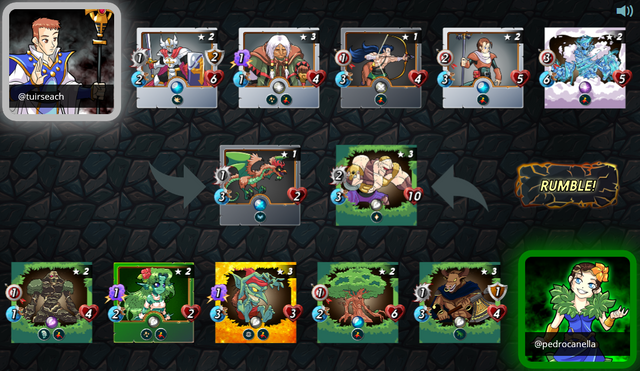 @pedrocanella versus @tuirseach
This time I was overwhelmed by the power of my opponent's arrow cards that were far superior to mine, which was quickly eliminated due to the rule:
Target Practice in which all ranged attack cards have the Snipe skill (Targets enemy Monsters with Ranged, Magic, or no attack that are not in the first position.)
Then I tried to go back to the Water deck and suffered another defeat against the Life deck that used a formation very similar to the previous battle, this time the arrows aimed at my tank, but anyway as my cards were level 1, no there was enough time for Ruler of the Seas to do his job: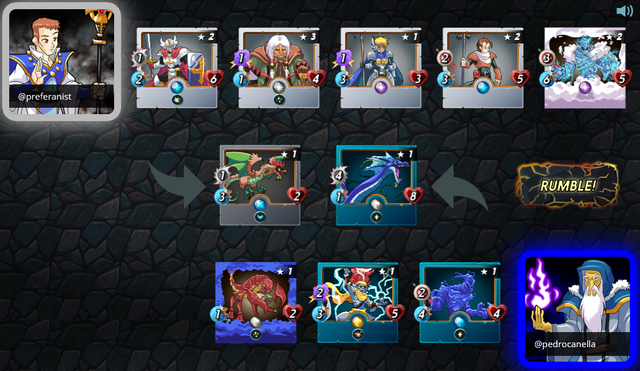 @pedrocanella versus @preferanist
The next defeat seemed to me to be a draw since the forces were equal, and if anyone can explain to me the reason for the defeat, I would be grateful: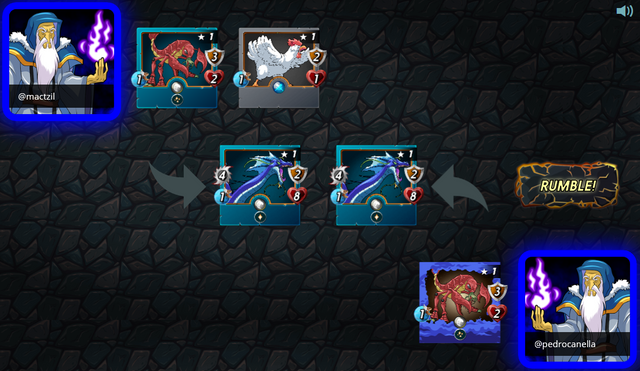 So next time finally I got a win and so complete the quest.
In this duel with the rule: Keep your Distance, (no melee monsters) I already learned that it is healthy to put a Peaceful Giant as a tank so that it absorbs most of the initial damage.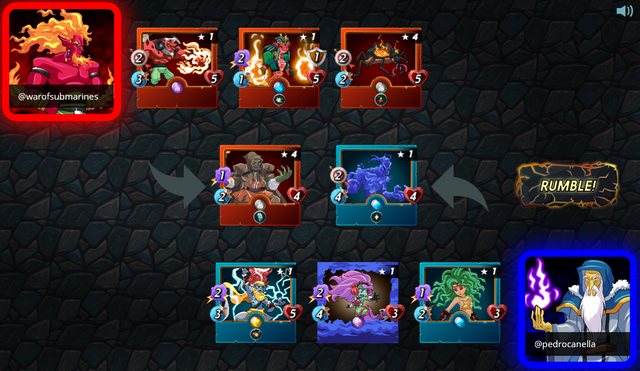 @pedrocanella versus @warofsubmarines
However I wanted to complete the quest without neutral creatures, and I risked using Water Elemental in this role, and luckily, it worked, because the damage of my magic cards was higher and yet they were faster.
Well, this was a complete and detailed analysis of today's quest, I believe this type of material can be useful for those just starting play the game.
Now the result of 2 draws and presentation of the winners: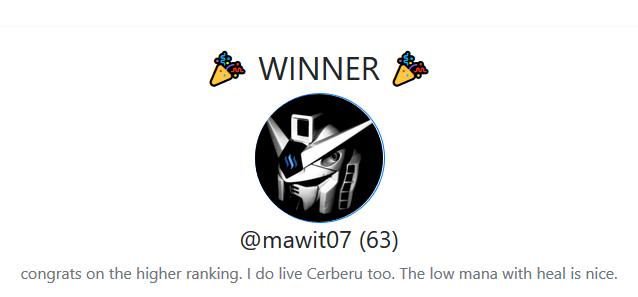 Congratulations @ronaldoavelino and @mawit07!

To compete for 1 SBI you only need to comment on this post and the draw will take place in about 3 days.
Good luck!
---
Images: @splinterlands, @contestkings and steemify
---