And the journey goes on ...
Hi! Folks. I apologize, for lack of time and other projects I am working on, I will have to pause the draws.

But I will not abandon the game and will try to continue, whenever possible, posting about the experiment I proposed to start.
At the moment what I can say is that as I entered the Silver League, everything got a lot more exciting and I'm having fun.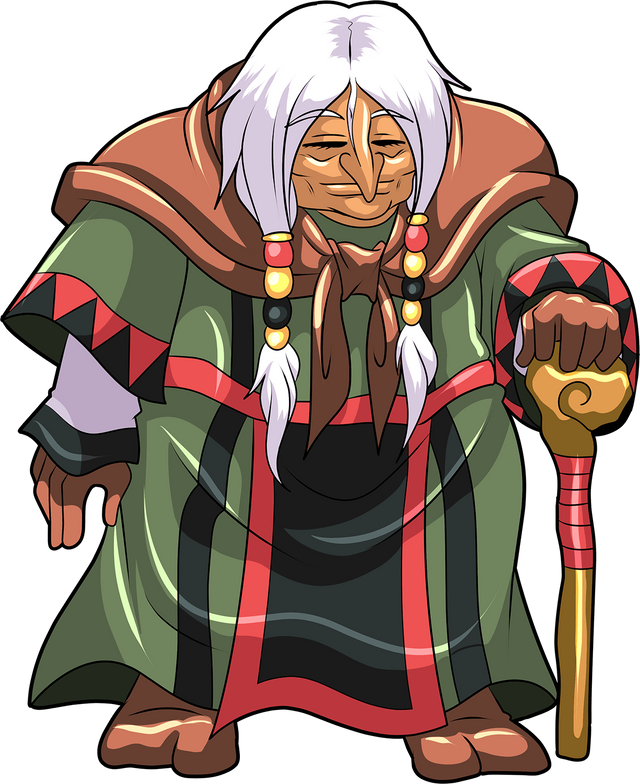 In the beginning, when we are learning to play the game, in my opinion, we should not use the "skip to results" feature, but rather watch each battle unfold as if it were taking place in real-time.
In this way, we can learn as much as possible about the game mechanics, and also for the simple pleasure of cheering for our team.
For me watching a battle is fun and exciting, and sometimes amazing how twists and turns happen, and how constantly victory or defeat hangs in the balance and depends on little details.
Take for example this duel, the first one I played trying to complete a quest with Life's splint deck.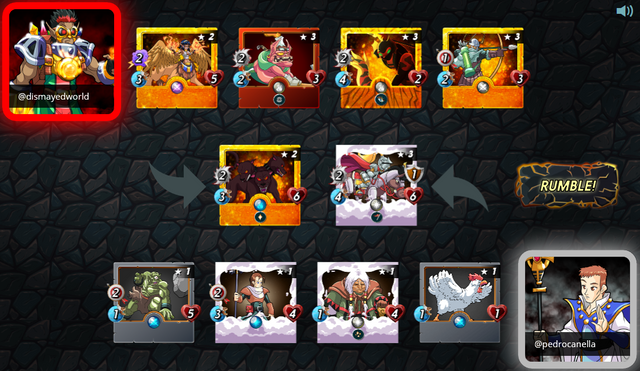 @pedrocanella versus @dismayedworld
My opponent used the legendary summoner Plado Emberstorm, feared for its strength, vitality, and speed.
At first, it seemed to me that I would lose, since also the opponent's cards were top level, except for my level 3 tank, all my other cards were level 1.
I'm sure this would indeed happen if it weren't for one detail: The battle rule was "Silenced Summoners" Which means that all of Plado's abilities did no effect. This can certainly be considered a serious mistake: a waste of 2 mana points.
Even though it seemed hard to win, in addition to the Magi Sphinx with + 2 magic attack, my last cards would be buffeted by Kobold Miner + Serpentine Spy, who have Sneak and Opportunity skills and + 2 damage.
Luckily for me, my Cyclope has enough hit points to take a few hits before it dies, the Furious Chicken card was also very important in absorbing the first of Serpentine Spy's hits.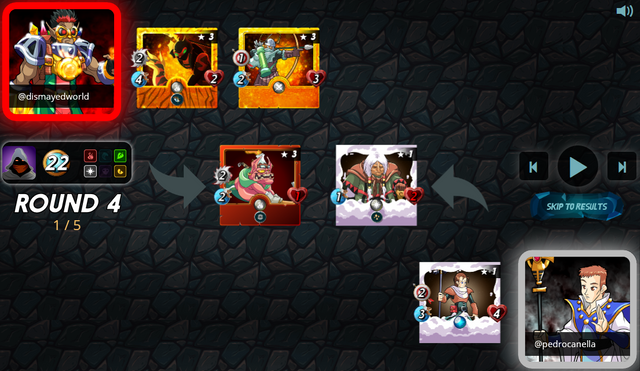 But the decisive card for this win was certainly my Divine Healer. Using his healing magic to restore my tank's life on 2 occasions, making it stand up to maximum time.
At this crucial moment, if the old woman were shot down, I would have Peacebringer in the first position, an archer becomes passive on the front line, which would lead me to certain defeat.
But in the final moments, she healed herself, functioning as a peaceful tank, since at LVL 1 she has no attack spells at all, and allowed Peacebringer did the finishing work with her accurate arrows.
The Divine Healer often plays a decisive role in the most important moments of the fight. Certainly an exciting battle! The first in a series that led me to receive these cards as a reward: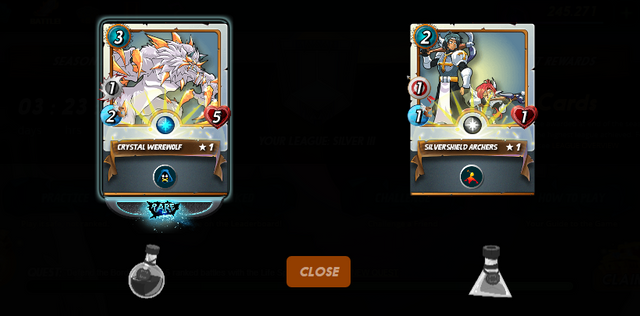 A Werewolf! A card I like very much will help me a lot from now on, and which I will certainly mention his abilities in future posts!
I hope you enjoyed it, and see you soon!
---
Images: @splinterlands
---