Splinterlands - Vs Rising Stars (Weekly Curation Post)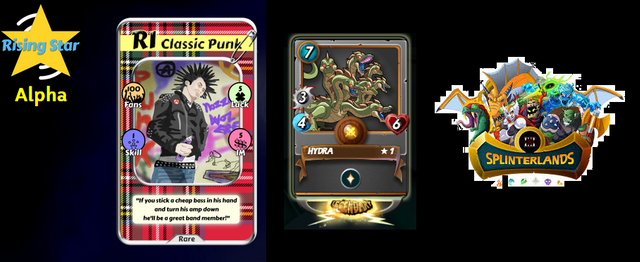 Very recently there was a new card game in the hive ecosystem called Rising Star. I played it for half a week and I must say it is pretty simple and nothing complex. This game is very similar to holybread except players only have to do missions. Once the player reaches a certain quantity of missions they reach achievements and get rewards of cards. Each completed mission they also are the internal game crypto token call starbits.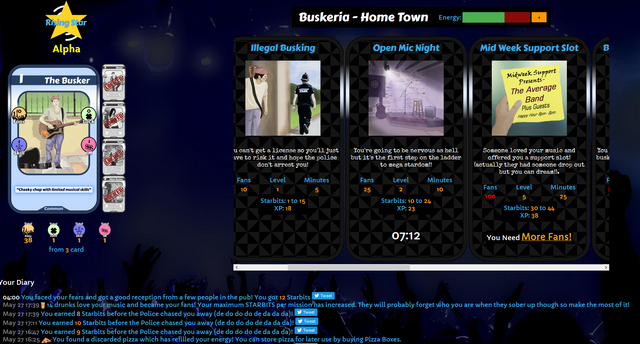 Beyond completing missions and earning cards there has not been more to it. This is unlike Splinterlands where players earn reward cards and build decks to compete against one another. Although Rising Stars may in the future include PvP and other features for now its a simple time consuming game.
In Splinterlands the card game is focused on PvP where players battle each other to see who has the better card formation. Players focus on earning and collecting the rarity and leveling of cards to get the strongest deck they can play, but it is not always a win for the player that has the most expensive deck. In fact the player that wins usually is able to figure out their opponent's weakness via using their best combination of cards. The skill in the game is likely more important than the amount of money the player spends in obtaining their cards.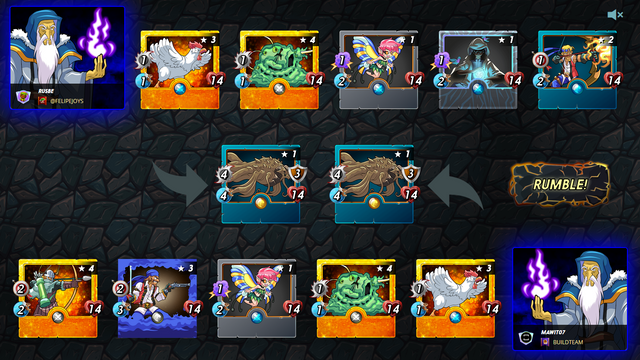 Splinterlands created and developed by @aggroed and @yabapmatt originally started out as a collection of cards which in turn got updated to a PvP card game. The game has been running for almost two years and it is very popular on the Steem blockchain. Very soon the game will move over to the Hive blockchain, with the same features and game play.
The trading, buying and selling of Splinterland cards are very popular where on average 24hr there are $6k - $10k of cards being bought and sold. The market cap of the game is currently at Market Cap: $4,260,369.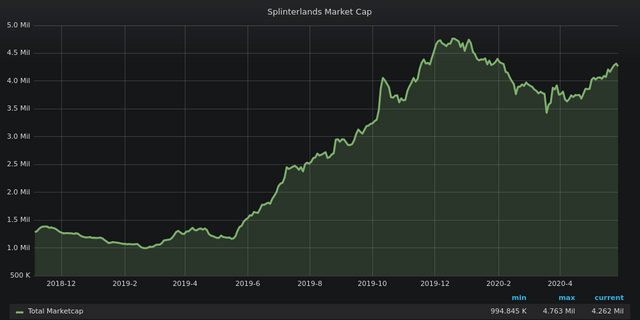 Based on dapp.com the game has around 4.6k of daily active users and over 21k of users all time. The game continues to grow in popularity as proven by the increase in game market cap and amount of users playing daily.


If You have yet to take part in playing this great game called Splinterlands please click on my referral link. It is free but in order to earn real assets such as cards and token you would have to invest in a starter deck or purchase game cards. Join the discord to learn more. Good luck!

THANKS FOR READING! CONTINUE TO PLAY SPLINTERLANDS!