Splinterlands - Daily Quest Rewards (05.19.20)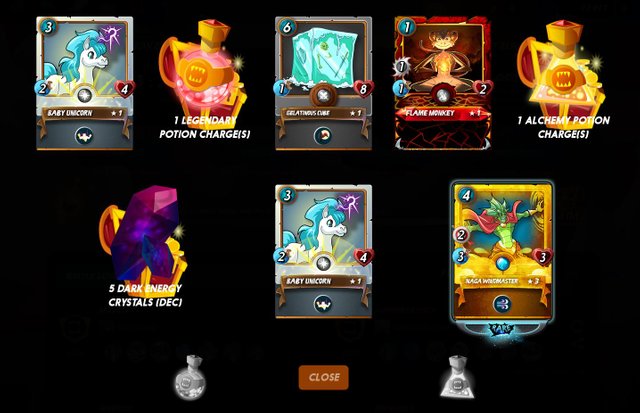 I was playing today's quest like every other day but my rewards were a little special today. I got a rare gold foil Naga Windmaster. Although I do not use the card much I will gladly save it towards my collection.
Total Steem Monsters Market Cap: $4,174,712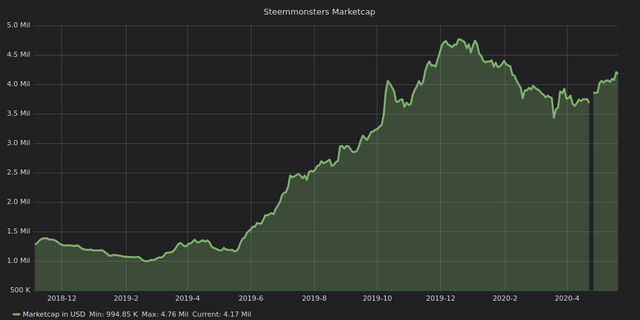 Splinterlands market cap is rising again and may get to all time highs soon enough. Been playing the game for nearly half a year and have now amassed a small collection worthy to be ranked in the diamond league. Based on sm-voter my collection is worth close to $500.

Earlier post I had discussed how I wanted to expand my deck with Untamed cards, but I went off a different direction. Considering level 1 and lower level cards were easier in reselling I went with investing in low level cards that could be rented out for passive income. So I consolidated my reward cards and purchased a few summoners to have them be able to be rented out. I have yet to get most of them rented out but by in large my current passive income in my collection is earning about $0.08 worth of steem each day. At this rate I will get back my principal in 6,250 days! lol. Not much earning but I have not rented out most of my cards as I still play the game.
If you have yet to take part in playing this great game called Splinterlands please click on my referral link. It is free but in order to earn real assets such as cards and token you would have to invest in a starter deck or purchase game cards. Join the discord to learn more. Good luck!

THANKS FOR READING! CONTINUE TO PLAY SPLINTERLANDS!