A new duo in action!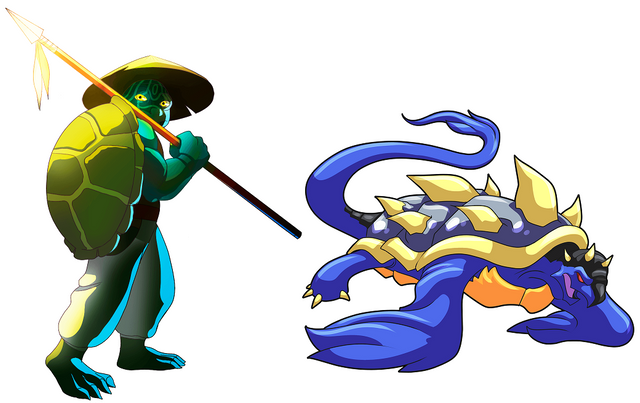 Last week I saw a very good post by @flawy about the UNTAMED Tortisian Fighter card, and as I am very anxious and impulsive, immediately decided to follow the tip and bought 14 new turtle gold foil cards that cost $ 0.70 each one (price is now $ 0.90), which was the amount I needed to combine it and reach level 8.
I needed level 8 for her to acquire the repair skill. A new possibility in Water which before was limited to Life splint through Armorsmith, who is now with certain jealousy.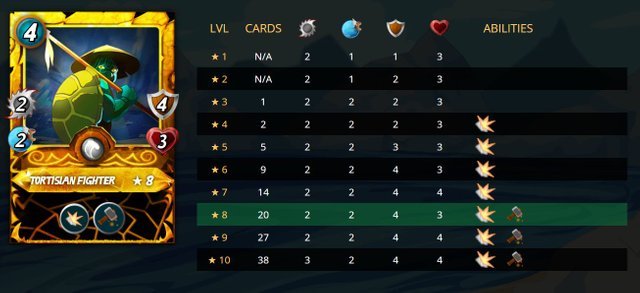 I was excited to practice in battle, but it took me a while to find the right occasion to use it.
The best situation for her to take action is certainly in the battle rule: Wake Magic + Reverse Speed, as the armor can absorb magic damage and turtles are slow and become more efficient in this rule.
So finally I got the right time to see them in action, and the result was a complete success: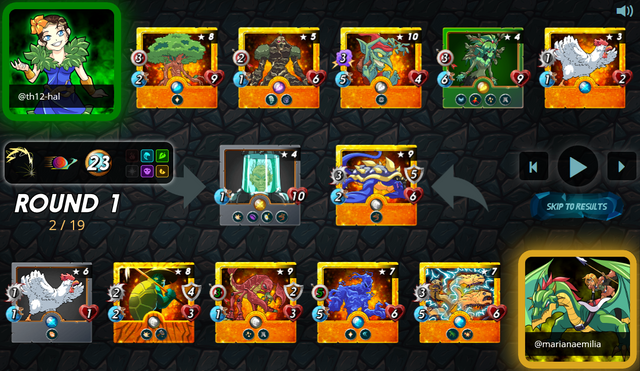 @marianaemilia versus @th12-hal
The battle speaks for itself, without further analysis, it is possible to observe the tremendous synergy between my wonderful ninja turtles!
They are very happy to have reunited and look forward to working together again in this partnership that promises to be lasting and victorious.
---
Images : @splinterlands
---