Ending Steem Monsters Giveaways After 2 Year / 1,000+ Card Giveaway Run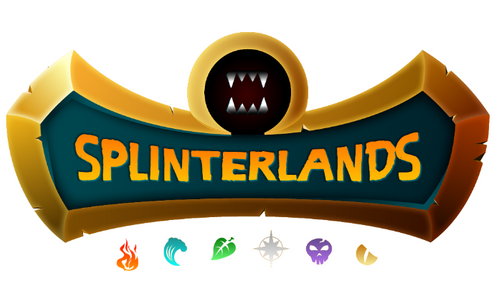 ---
After Nearly 2 Years and Over 1,000+ Cards Given Away, the @jonnyla08 Team Is Officially Ending Steem Monsters Giveaways
Opening Remarks
First and foremost I would like to say how deeply grateful I am to everyone that has shown myself and my team of accounts support over these past 2 years.
The friendships that I have made over this time through Steemit, Steem Monsters, Steembasicincome and all the other groups I've hand the pleasure of being a part of has been the driving force behind what made Steemit great and kept me coming back day in and day out.
Thank you to everyone that has been a part of my journey and growth over these past 2 years.
Past Accomplishments
@jonnyla08 - somewhere in the range of 500 Steem Monsters giveaways conducted
@monstermadness - between 300 and 400 Steem Monsters giveaways conducted
@just4kicks46 - nearly 200 Steem Monsters giveaways conducted
@steemexplorers - approaching 500 Steembasicincome shares given away and counting
This is not a farewell and I will still be around regularly.
I will simply be shifting many of my activities to a more passive approach now that my family has grown and life has gotten more demanding.
I will continue to be a proud member of the @teampossible Steem Monsters guild.
I plan to turn my focus over to my flagship project @steemexplorers which I have been putting on the back burner for far too long now.
I still have a passive DEC based upvoting bot called @givememonsters that will continue to run but that exists solely to help give people a little boost and there are presently no plans to grow that bot beyond the $0.02 upvote it has now.
I operate two Steem Monsters rental accounts:
@monstermadness - All Untamed Cards
@dusthero - All Alpha, Beta, Promo and Reward Cards that I own
I lease out a herons gold foil silver / gold league deck called @lordoflight (an obviously play off of Game of Thrones 😊).
I play a couple of delegated decks from a Teampossible teammate so you may still be playing against me and not even know it!
I co-manage another account called @just4kicks46 for Steem Monsters.
So as you can see there is still a lot of things I have going on and have my hands in.
If anyone ever needs me or wants to reach out you can find me in MANY discord channels with the same screen name @jonnyla08.
Steemexplorers Discord Link