SPLINTERLANDS Art Contest | Week 75 | FANART "JAVELIN THROWER" | @heyjess
Guys ... I participate again in the contest of SPLINTERLANDS. This time I come to make a fanart of an earth splinter. He had previously done a death splinter, very well ... I hope you like it! ...
---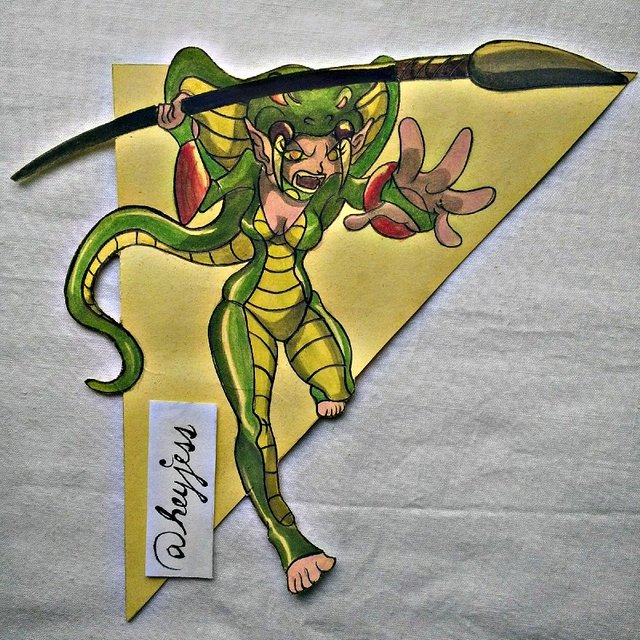 Original of @heyjess
---

🌿P▪R▪O▪C▪E▪S▪S🌿
---
For this week I wanted to participate with a JAVELIN THROWER fanart, it makes me such a beautiful character. Although it is a splinter that I do not use often, I wanted to draw it and well, it was what I did for this week.
I started by sketching on a yellow cardboard. I wanted to make the drawing on that card, since the character as a whole is green and having a yellow background, I was going to contrast the work a lot.
To continue with the drawing, once I had the sketch, I started working with the color, starting with light colors, and then ending with darker colors, which would be the shadows in it. Finally, I only had to make the final lines in the drawing to give it a body, and that would be all.

⚫Final Work⚫
💜FANART JAVELIN THROWER💜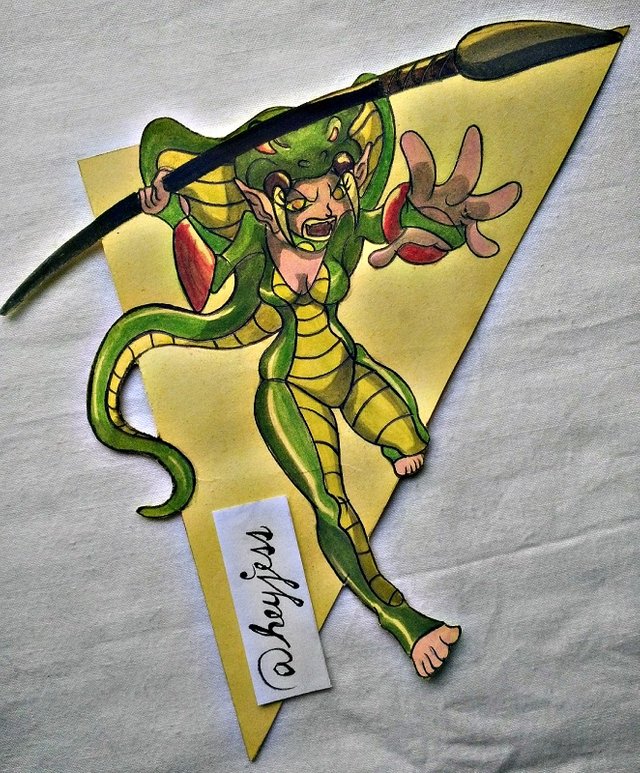 Original of @heyjess
---

Reference
---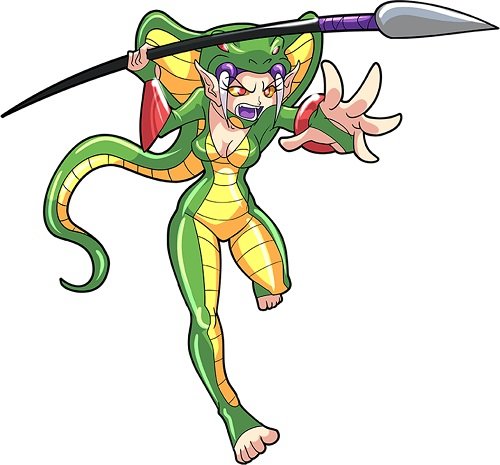 SPLINTER DEATH
---

💜Process Summary💜
---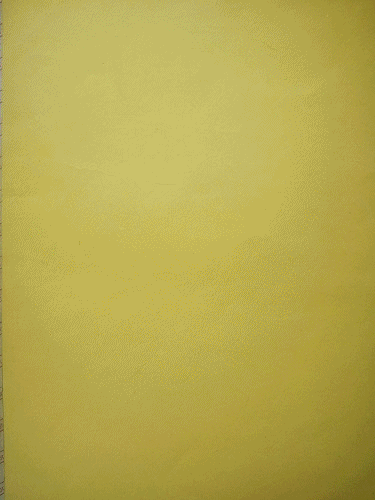 ---

Thank you for entering, leave me your comment of what you think about the drawing, I will be reading it.