All the Pointy Things Tournament!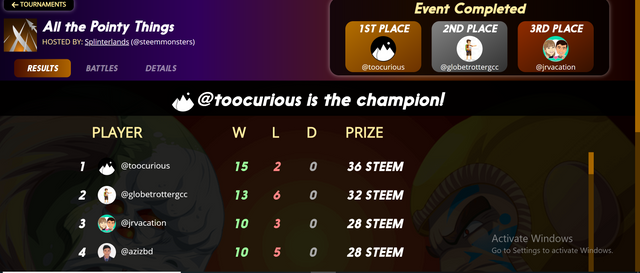 Wow! That was cool. Congratulations @toocurious for using the Prince Rennyn so wisely to get me out of the game. Twice I changed my mind for going with another Summoner rather than the Prince Rennyn. You played it beautifully, loads of applause.
Keep playing and have Fun in the Splinterlands!
My first post here on the SPlINTERTALK, appreciate all the giveaways. Love for the beautiful community.
The Season is about to end! Look forward to having you all some beautiful rewards at the end of the day.