Steemmonsters.club's rewards DOUBLED again, loss-free investment option coming up
Loss-free opportunity
Something new is coming up and I bet you're going to like it! It's profit-guaranteed or your money back. Here's how it will work:
Send 3 STEEM to @sm-duels.
You get 6.5 times as much rewards on their first 3 battles everyday, for 7 days. Up to 27% profit!
If you did not earn at least 3 steem by the end of the 7 days, you are refunded the difference. No losses, ever.
You can get multiple subscriptions at the same time on a single account.
This is not working yet. Follow @sm-duels to stay tuned because the announcement will be resteemed.
Every player wins
But even more so than before, as the rewards for both winners and losers have been doubled again. There are already many more ways to earn! Were you aware of them? Just keep reading.
Daily lottery
Earn STEEM after every battle! Duel three times daily to enter a 2 SBI lottery. Battle more to increase your chances of winning. Even if prize deliveries may be late, they will come without fail.
Free upvote for #spt posts
Request an upvote through the form submission on the site. It will be manually delivered. This is not a lottery. so every request will get an upvote.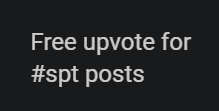 This will be automated soon. Everyone will be able to request up to 2 upvotes per day, as long as it's within the first 15 minutes after the post has been created.
Automated card giveaway to duelists
Enter a daily card giveaway when you find an opponent. You can get any card from @sm-duels's collection, which is continuously expanded upon. Check out the current selection: