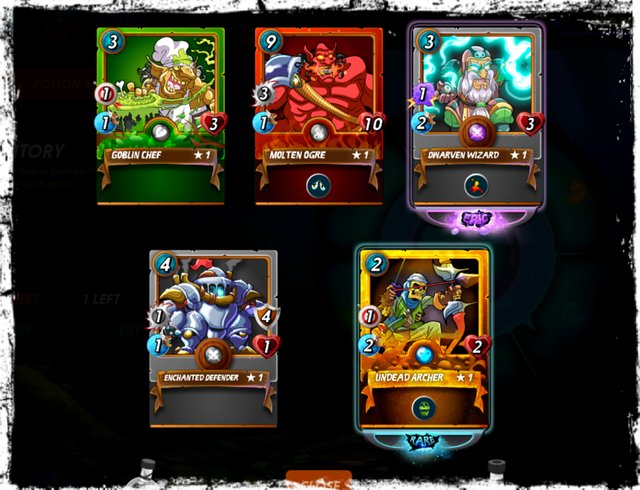 Ready to play Splinterlands? Sign up Here!
Splinterlands (aka Steem Monsters) is an online Trading Card Game running on the Steem blockchain and with some Tron blockchain functionality. This is the decentralized app (dApp) game that I play the most these days. It's absolutely top notch, there are constant improvements and additions to the game and if that wasn't good enough there are several ways to earn money playing Splinterlands!
One way to earn a profit from playing the game is to obtain free cards and then sell them. The value of a card generally goes up when the card is useful and limited availability. The most common cards can be purchased from other players for just pennies but there have been rare cards that have gone for hundreds of dollars! You can get free Winds of Change edition Promo cards by winning matches to earn Dark Energy Crystals (DEC) which you can spend on buying Orbs. Each Orb contains five Winds of Change cards.
Now that Guilds have been released officially in the game you can join up with a group of friends who also play Splinterlands and gain some additional benefits. One of those perks is an increasing discount on anything you buy in-game using DEC. This discount gets higher the more you develop your guild through DEC contributions and through members completing their daily quests. Daily Quests also earn you some free Reward edition cards, so that part is win-win. You can also earn extra DEC on all your ranked battles (only when you win, of course!)
Today I bought a discounted Orb. My Guild discount is just 1% off the price right now so that means I spent 2475 DEC instead of the usual price of 2500 DEC. Generally the value of DEC on the open market is around $1 USD per 1000 DEC although right now it's sitting at $0.94 so with that in mind I could have sold my 2475 DEC today and gotten about $2.33 USD. I'm glad I didn't! You can see the cards I got from my Orb in the image above. They include the Epic rarity Dwarven Wizard card worth $2 right now and the Rare rarity Undead Archer card in Gold Foil worth $6.70!
In total these cards would cost exactly $9 USD to purchase from the market but they only cost me $2.33 worth of DEC for a profit of about $6.66 USD! Sometimes you just get lucky.
I haven't posted in a while, so I thought I'd take this opportunity to share with you a few of my other lucky finds since my last post: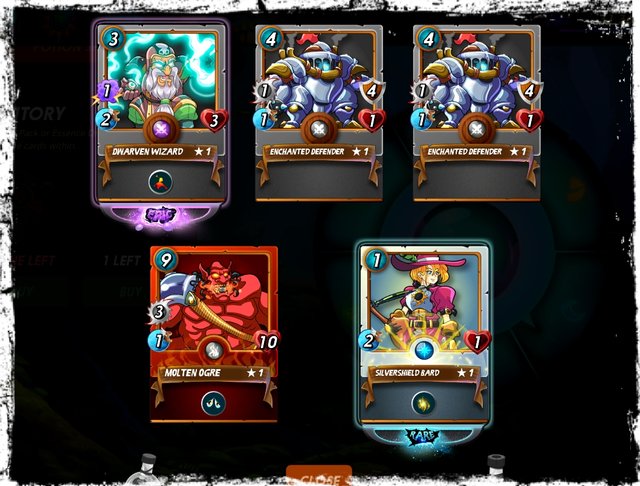 Another nice Orb.
---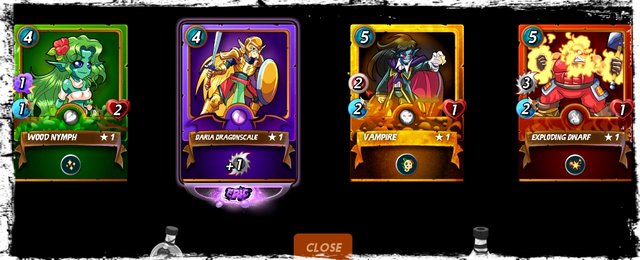 A few sweet Reward edition cards.
---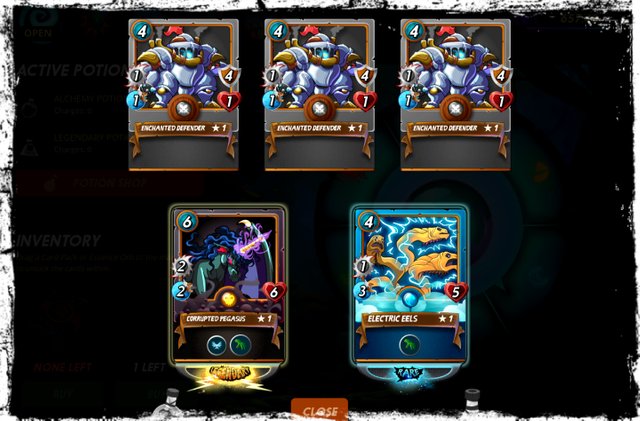 A Legendary rarity card in an Orb!
---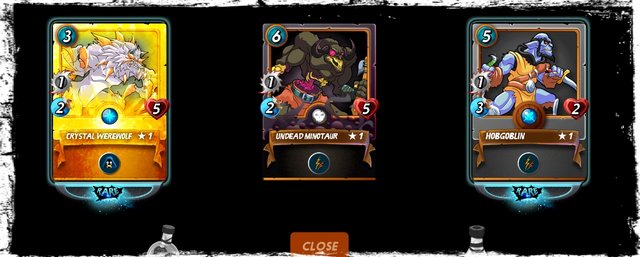 A Gold Foil Rare and a regular Rare in my Reward cards.
---
There were some other gems but these were some of the highlights. You can actually use DEC to buy potions that will increase your chances of getting Legendary rarity and Gold Foil edition cards but I haven't tried that out yet. All these were earned with plain old luck!
So what are you waiting for? Get onto Splinterlands/Steem Monsters and start battling it out and earning some extra scratch along the way!
Ready to play Splinterlands? Sign up Here!
Connect
If you're interested in connecting with me elsewhere:
My Website:
www.crypto-spore.com
Steemit:
Steemit.com/@crypto-spore
Twitter:
www.twitter.com/Crypto_Spore
YouTube:
www.youtube.com/channel/UCJndBuZ3aoAjqDDzW_IbJ8Q