Voice Is Now Finally In Beta
Remember what seems like forever ago when the EOS team said they where launching the next revolution in social media.
That site being Voice.
Well finally after a very long wait (and honestly I am still waiting for my beta access to be approved)
Voice is now launched and here in BETA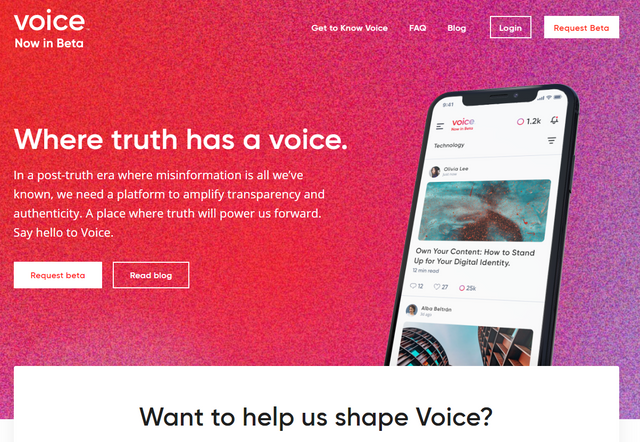 Has anyone had access to this yet ?
The downfalls of this of course are KYC requirments and warning strikes which begs the question of if this really will gain any traction or not with regulations and muting.
Strike 1: Warning
Strike 2: 24 hour mute
Strike 3: 7 day mute
Strike 4: 30 day mute
Strike 5: 1 year mute
Strike 6: you outa here.