Splinterlands - Reaching above 3000 rating for the very first time
I have been playing this game for a very long time since Jan 2019. It has been over 1 year and two months now. The progress has been slow and steady. I did purchase a lot of cards from the market and I also relied so much on the free cards that I received during the early stages of the game. In fact, I was not a game for spending some additional steem or SBD to purchase any cards from the market. When DEC based cards purchase was introduced in the market, I purchased cards from the market and started building my profile.
I'm very happy that I have now reached 3000 ratings for the very first time. 3013 to be precise. I have to say that the cards that I upgraded are one of the main reasons for this achievement. I'm currently in Diamond III league and for the past 2 seasons, I have been trying to go beyond Diamond III league to level II or I for that matter. I guess it will take some more time for me to achieve that but let's see.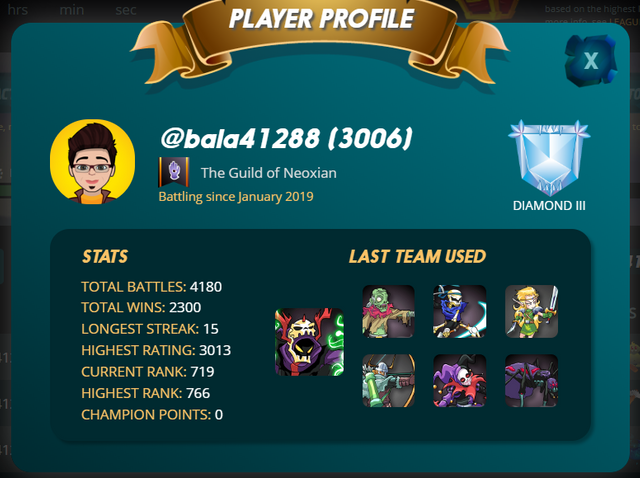 One this that I really miss in this game is playing tournaments. As you can see, I have not played any tournaments in the past year. I might have tried playing one or two but I have not been consistent in playing any tournament. One main reason is the time constraint and another reason is my time zone. I couldn't stay awake for some of the tournaments.
Nice set of quest rewards after a very long time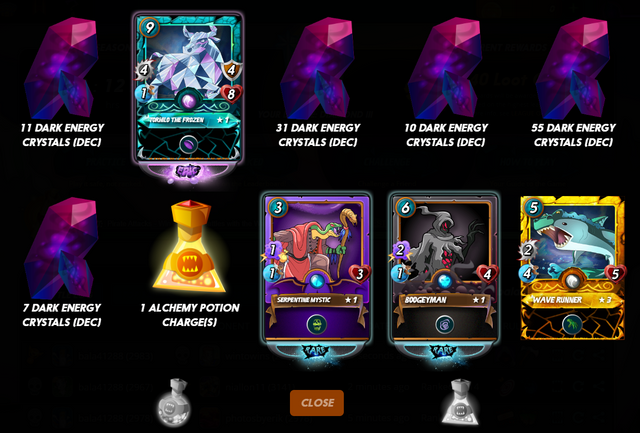 Today the quest completion was also very smooth. I was able to complete the quests with water splinter as my quest summoner and complete the quest. I receive some decent set of cards from the quest rewards. I did not expect the rewards to be this useful. There was one epic card and two rare cards and one gold foil card as you can see. This has been a very useful quest reward opening for me.