Splinterlands - Purchased a few cards from the market
My intention for the past few months has always been to buy some summoners and make sure I'm in enough summoner levels to play a tough battle in high leagues. Reaching high leagues with good ratings is the only way to make use of this game and get enough rewards from this game. I feel that I have already invested so much and there is also some inflation in the card price as well. Some of the cards are not in the price that it used to be. Maybe if the demand increases the price can pump again who knows.
Lyanna Natura was the first one on my list when I was thinking about buying some summoner cards. The reason is especially that I already have a very good Earth deck and I wanted to make my summoners even more powerful to play in high league levels. There was a level 3 card available in the market. I wanted to buy that quickly. The fact was that the card was in a cooldown period but I did not mind that because I'm not planning to upgrade my card in the next few days.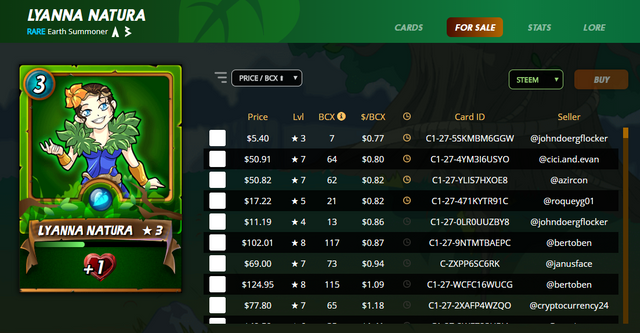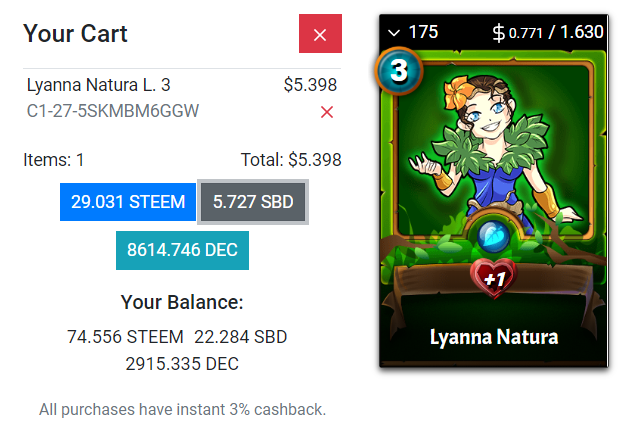 Daria Dragonscale is one of the most powerful and famous Dragon summoner cards the game has. I have not been very good with Dragon summoners. I was wondering if it would be good to upgrade some of my dragon summoner cards so that I can at least give it a try in the next few games. That is the reason why I checked the availability of this card in the market. I know it may not be the best price to buy but I just wanted to use it.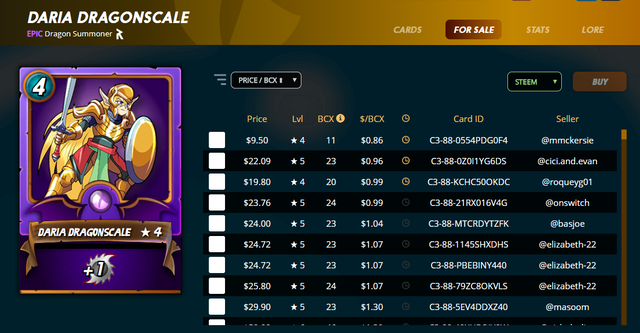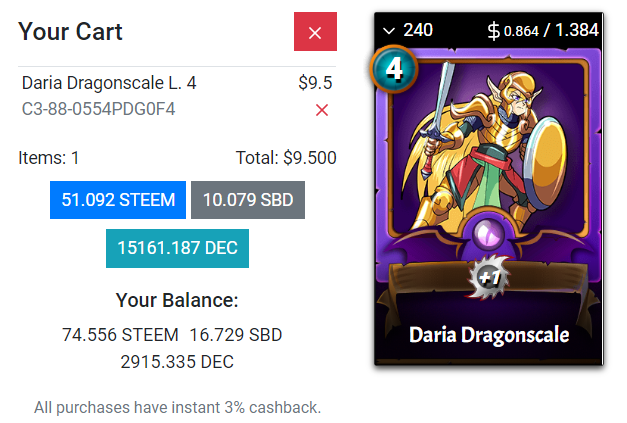 I'm not sure if all these investments are going to be good for me or not but one fine day when the game grows and if there are more and more users in the game, I believe these cards might have some good value and I wish I can sell some of these cards to get my investment back. Everyone is having hopes on splinterlands. Let's see how it goes.