Splinterlands - Finally into the Diamond III league this season
It took quite some time to end up here. What a journey it was? I'm finally into Diamond III league this season and I will be getting 40 loot chests. I hope at least this time I get some sensible rewards from the loot chests and not 10 DEC or 12 DEC along with portions. Something I noticed this season. If I play games with my high-level cards my journey in terms of grabbing ratings is going good. If I get a summoner in the daily quest, which is of low level, I end up pushing my rating way down.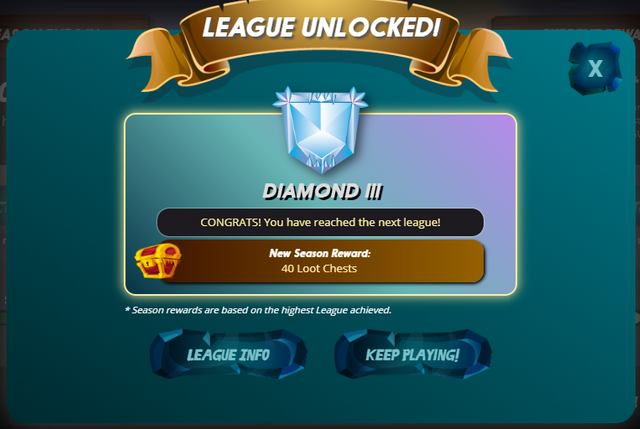 There is also another important lesson that I learned in this season. If I go higher in the ratings, we have to relax the daily quest a little bit. When we try to play the daily quest, we should also keep the ratings in our minds. If we see that we are losing many games and the rating is dropping drastically, it will be ideal to focus on the ratings and then get back on track with rewards.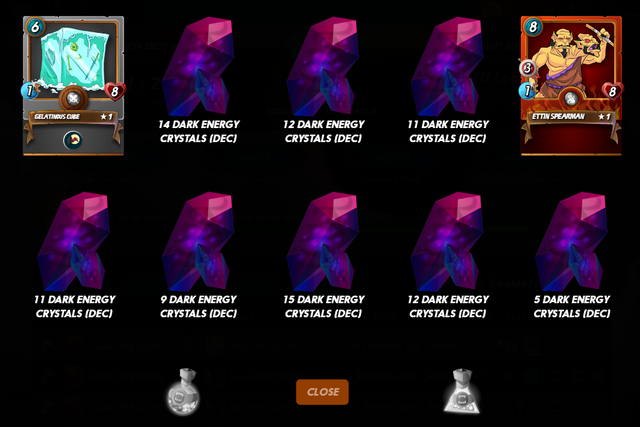 For being in the Diamond III league, we get 10 loot chests from the daily quest rewards. I was happy and excited to open the loot chests one by one. I ended up getting DEC as a reward instead of any exciting rewards from the loot chests. The quantity of DEC from each loot chest was also not very impressive. You can see that from the above screenshot.