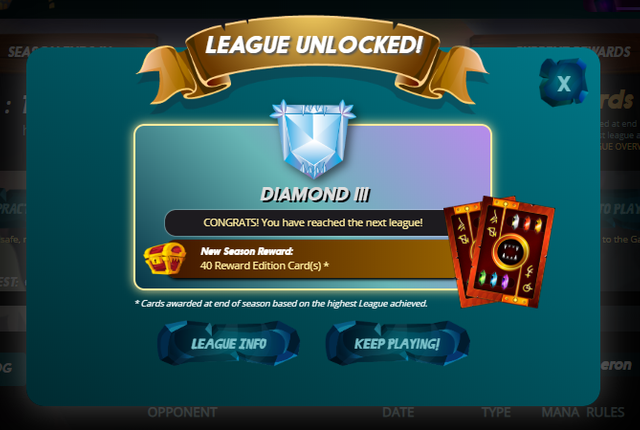 ---
I missed playing maxed cards for a while now
Of course I don't have more than a few maxed cards myself left for a reason, as I had to sell a lot. So I'm fine with that, but I noticed that I didn't really enjoy playing Steemmonsters/Splinterlands anymore when having such an incomplete and messy deck. Luckily there are options to still play the game. If you have some Steem/SBD you can rent some cards on Peakmonsters which is a future that I absolutely love! But if you don't have these funds, what to do?
Join the Otterworks discord to find a delegated deck to play
If you join the Otterworks discord you can leave a comment in the hu-player-applications room and tell everyone what you're looking for. The deck owners and @tcpolymath will read your request and put you on a waiting list until there is a matching deck for you to play. Sometimes deck owners pick their own players, so it's not always first come first serve. If you want to know more about the Herons Unlimited basics, please read this post as well for more information.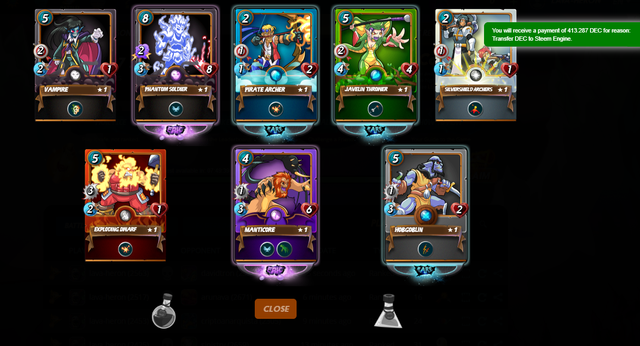 The distribution of the DEC is super smooth thanks to some programming skills of @tcpolymath, meaning you have your share of the earnings in your steem-engine wallet within a minute after you see the bot take the DEC out of the game.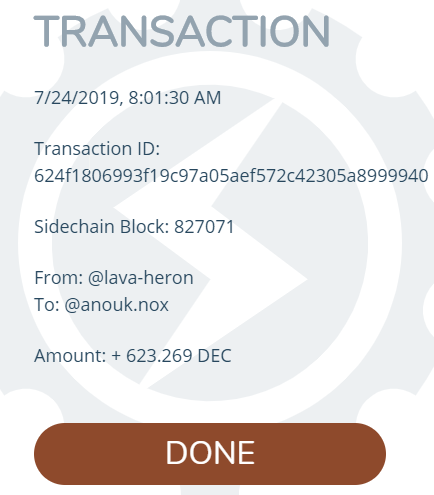 I managed to reach Diamond 3 yesterday with this account, and today I'm heading up towards Diamond 2 already, making my DEC earnings even worth more. I love seeing these maxed cards again, and especially being able to play them again. I also noticed this very cool feature that I didn't know about until just now: You can even rent one or a few cards by adding funds to the peak credits of the delegated account. Curious how? Please read this post by Herons-Unlimited
---
For investors this may be a very good opportunity to earn rewards
I know there are plenty people out there with a very decent deck, but never play it (anymore). This can be due to several reasons, either way it may be time to reconsider if you rather leave your deck unplayed or start using the service @herons-unlimited is offering. All the time the deck isn't played you don't earn back any investment, why not let another player earn the rewards for you? You can find all the information you need about setting up a Herons Unlimited account for card owners here.
---
New possibilities for investors as well as players
As you can see, all these new things going on in Splinterlands/Steemmonsters world are making it more and more interesting for players as well as investors.. Even if you're very good at the game but don't have the funds, you can still play a delegated deck. And even if you have the money to have a fully maxed deck, but suck at the game, you can still earn back part of your investment by renting it out to someone.
Thanks for making this possible @tcpolymath !