Proposal #37: SteemConnect continued improvements
This is a post for a SteemDAO proposal to fund steemconnect continued improvements and current expenses.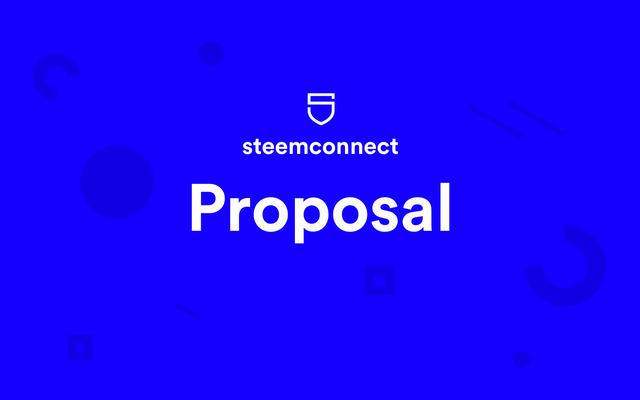 Rational
For the past few months we've been released steemconnect 3 and have done a lot of adjustments after that based on users feedback. Our initial plan was to add some fees on steemconnect API paid by users or / and dapps to finance the project, this is something we've announced on a previous post. Little bit after the post we received some funds from Steemit Inc. to sustain the project 6 months more so we decided to wait before introducing fees. 7 months after, we believe SteemDAO would be a perfect opportunity for us to finance the project and keep the service running free for users and dapps.
Deliverables
Funds will be spent to pay steemconnect expenses such: the servers, databases, log provider, SSL certificate and domain name. A minimum of 5 hours per week will be spent to improve steemconnect service and give real time support for users and dapps. Here is some improvements we are working on or plan to deliver:
Keep user posting key unlocked for quick 1 click login
Run a steemconnect API for the testnet
Make interface more friendly, improve naming
Add fallback mechanism if a node fail to answer
Ability to sign a custom message
Form to create a new account
Form to create a signing link
Create Firefox extension
And more, this list is not exhaustive
Timeframe
1 year
Budget
9,000 SBD
or 750 SBD per month
(On steemconnect)
You can check the proposal on:
https://steemproposals.com/proposal/37
https://steempeak.com/proposals
https://steemitwallet.com/proposals