The funding window of Hivemind SQL Service is started today. With all support from the community, it still lacks votes to get funded.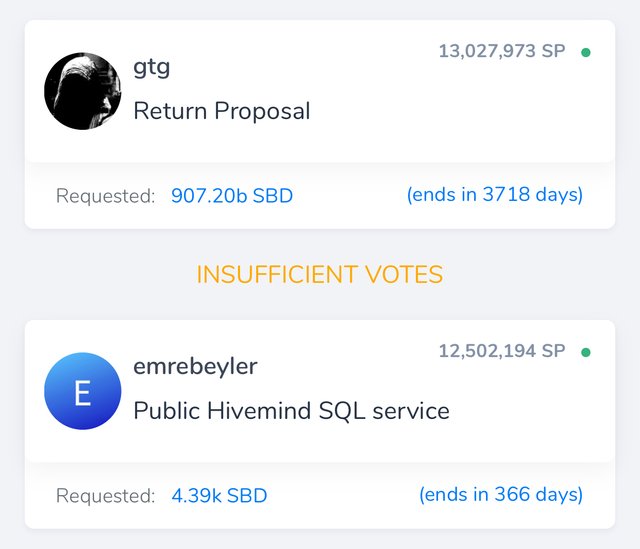 For a proposal to get funded, proposal needs to pass "refund proposal". For my case, I need around 500k SP vote(cumulatively) to pass that limit.
If you didn't see the proposal, now it's a great time to check:
Vote for the proposal
---
If you feel this project might be helpful for the ecosystem, consider casting a proposal vote.
I already started building the infrastructure, seeing that the proposal is funded will be a great motivation boost.