Benzema going for Messi's record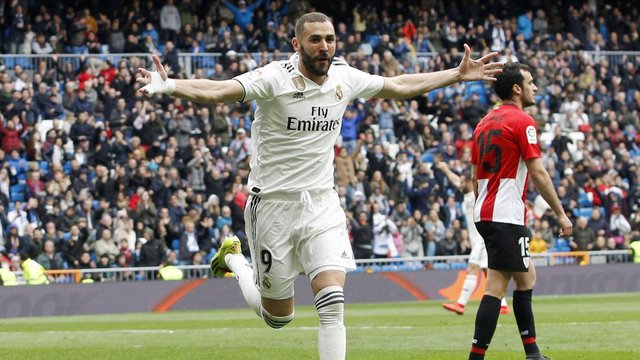 At a first glance, you would be thinking 'on what ground can we compare both players?'
However, there is one that has just come following the player's recent upsurge in form.
Only three players (only one active) have managed to score in nine consecutive league matches.
The great Quini (for Sporting Gijon) and Meho Kodro (Real Sociedad) scored in nine consecutive matches between December 1978 and January 1979 for Quini and between December 1993 and March 1994 for Kodro.
The only other living player to have accomplished similar feat is Lionel Messi who scored in nine consecutive matches between 27 February 2010 until 21 March 2011.
With the game against Getafe today, Benzema has the chance to equal that record.
The Frenchman has been basking in the spotlight since Zidane took over and has scored 8 of the 12 goals Madrid have scored since Zidane came back.