Ter Stegen saves Barcelona (trophy)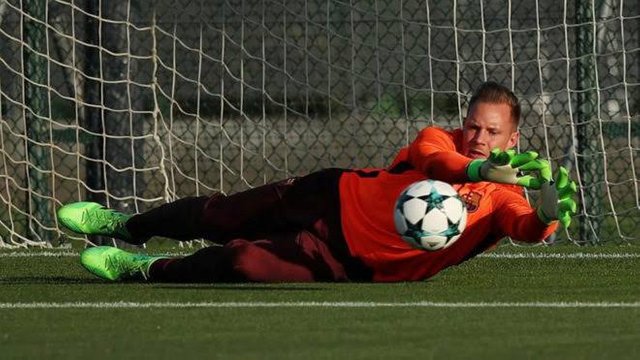 image
Ousmane Dembele was indeed Barcelona's decisive winner over Sevilla in the Spanish Super Cup. But the role of Marc Andre Andre Stegen is no less crucial.
Barca won the Spanish Super Cup after defeating Sevilla. In the match at Stade de Tanger, Tangier, Morocco, Monday (08/13/2018) early morning local time, Barca won with a score of 2-1.
In the game, Barca were left behind after Pablo Sarabia scored in the ninth minute. The new Barca equalized three minutes before halftime through Gerard Pique's goal.
Barca then turned ahead after Dembele scored with a hard kick from outside the penalty box in the 78th minute. But their victory and the title that has taken place in the future is injury time.
Sevilla had the chance to equalize after being awarded a penalty. The referee considered that Ter Stegen violated Aleix Vidal.
But the German goalkeeper made amends perfectly. He caught the ball from Wissam Ben Yedder's penalty perfectly. Barca's victory is safe until the match is over.
"Ter Stegen's rescue at the last minute was very important. He saved us," Philippe Coutinho was quoted as saying by the club's official website.
Regarding penalty for Sevilla, Ter Stegen judged the referee's decision to be inappropriate. However, he is happy to help Barca win the title.
"It's not a penalty because I can't avoid it, but the important thing is that I stopped it and now we have the first title this season," said Ter Stegen.