Sarri: The Chelsea squad is complete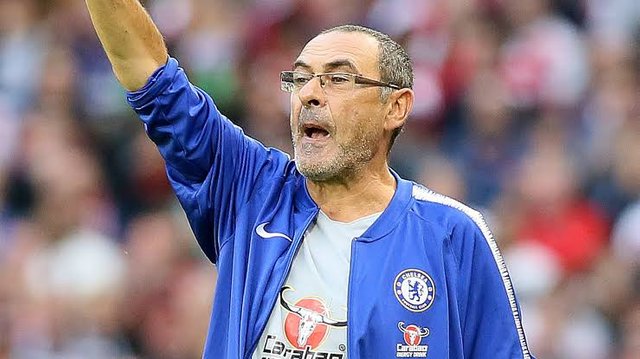 image
Chelsea manager Maurizio Sarri is satisfied with the club's activities in the summer market, despite losing reliable goalkeeper Thibaut Courtois. Chelsea's squad is now complete.
Sarri's arrival at Stamford Bridge was accompanied by the presence of four new players. Chelsea successfully brought in two midfielders; Jorginho and Mateo Kovacic [loan], and goalkeeper Robert Green and Courtois substitute, Kepa Arrizabalaga.
However, Kovacic's transfer was accompanied by Courtois' move to Real Madrid. The Belgian international goalkeeper was indeed urged to leave because he wanted to be close to his family who lived in the Spanish capital.
"I am very happy for both of them. Courtois's situation is now clear," Sarri said at a press conference quoted by Sky Sports.
"He really wanted to go to Madrid so we lost one of the most important goalkeepers in the world. But now we have one of the most important young goalkeepers in Europe."
"I am very happy with Kovacic because I think he has characteristics that are suitable for us. I am very happy and I think the squad is now complete."
With a new squad and new manager, Chelsea will try to return to the top flight after last season's fifth place finish. In the Premier League 2018/19, Chelsea will open with an away match at Huddersfield Town on Saturday (11/8) night WIB.