Rossi: Yamaha's electronic suit is not as aggressive as Honda Ducati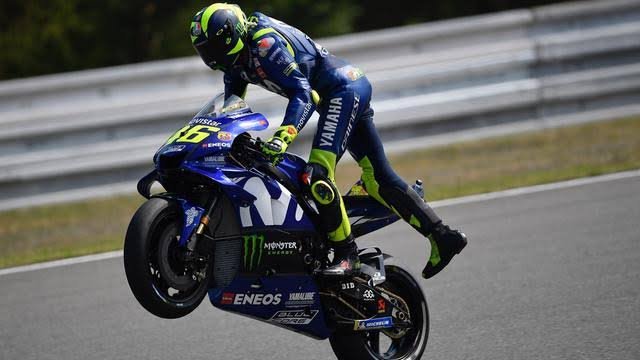 image
Valentino Rossi said Yamaha did not make an aggressive approach to its electronic devices. Tuning Fork Suits are not as aggressive as Honda and Ducati.
Rossi's claimed electronic device became a weakness of the Yamaha YZR-M1 2018 motorbike. It was identified since the 2018 MotoGP preseason, where he struggled with the rear traction of his bike.
It was felt again by Rossi in the Czech Republic MotoGP last weekend. Had lead the race, his speed continued to sag and eventually lost to Andrea Dovizioso, Jorge Lorenzo, and Marc Marquez.
Rossi rate, Yamaha should be able to make more aggressive electronic device settings to overcome these obstacles. Something that is considered able to do Honda and Ducati.
"Yamaha made a mistake in its approach to the specifications of the electronic unit. It was designed to reduce the gap between the main motor and satellite, so there is a more competitive race. Yamaha believes this," Rossi was quoted by Autosport.
"However, others can find ways to make it function like making electronic custom. Honda and Ducati have a more aggressive approach, while Yamaha is a little more calm and we have to try and encourage them to be bolder," he added.
The results at the Czech MotoGP marked 20 races without a win achieved by Yamaha. Rossi is now in second place in 2018 MotoGP standings with 132 points, 49 points adrift of Marquez.
"It's unfortunate that in good performance and the motorbike is a little behind the others, we should have everything needed to win," Rossi continued.
"Unfortunately this is a situation and it has been like this for a long time, because there are already 20 races without a win. I have been maximal, but that is not enough," he explained, ahead of the race at the Austrian MotoGP held at the Red Bull Ring Circuit on Sunday (12/8 / 201