Ricciardo Mastered the First Free Training Session in Hungary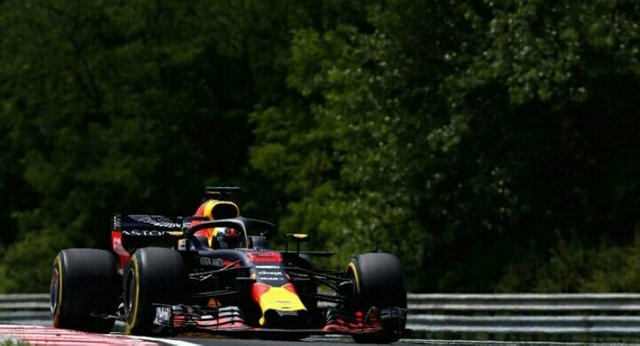 The first F1 GP Hungary practice session is over. Shown as the fastest rider is Daniel Ricciardo from Red Bull Racing.
At the session held at the circuit Hongaroring, Mogyorod, Friday (27/07/2018) afternoon local time, Ricciardo actually started with not okay. It was only in the last half hour of this session, Ricciardo step on the gas and finally able to lock the top position with a time of 1 minute 17.613 after 30 laps devour.
Ricciardo 0.079 seconds ahead of Ferrari Sebastian Vettel driver who made 1 minute 17.692 seconds. In third position there is a team mate Ricciardo, Max Verstappen, who had 1 minute 17.701 seconds after devouring 29 laps.
Completing the top five there is Kimi Raikkonen with a time of 1 minute 17.948 seconds and the standings leader Lewis Hamilton of Mercedes GP with 1 minute 18.036 seconds.
Valtteri Bottas, Romain Grosjean, Nico Hulkenberg, Carlos Sainz, and Kevin Magnussen are sixth to tenth in the session.