Messi 'Pension' While from the Argentine national team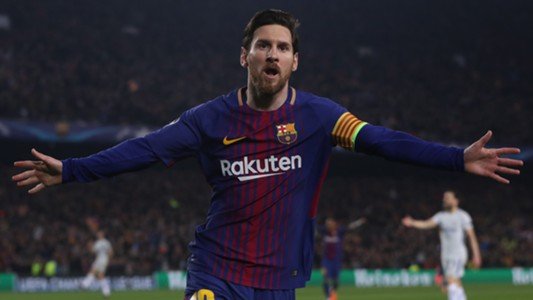 image
Lionel Messi is reportedly a temporary 'retirement' from the Argentine national team. That's after La Pulga claimed to be absent to defend Albiceleste until the end of the year.
Messi failed to bring Argentina triumphed in the 2018 World Cup. His country only reached the round of 16 after France was eliminated.
After the 2018 World Cup, Argentina has three trial agendas. The team that will be coached by Lionel Scaloni is planning to face Guatemala and Colombia in September. As for one more trial not yet scheduled.
But according to TNT Sports LA journalist Herman Castillo's report, Messi will miss the trials. Barcelona star will miss Argentina national team defense until the end of the year.
Messi will not be in Argentina this year. Not until further notice. Let's look in the future even though at this time he won't play, "he said on Twitter.
This news made Messi's rumor really retire from Argentina again. At the same time, Carlos Tevez had expressed his support if Messi really took off the national team jersey.
"I will understand if Messi does not return to the national team, when you give everything and they continue to criticize it that is not bad for him and the team," Tevez was quoted by Mundo Deportivo as saying.
"I understand it because I'm on that side. It's very personal, Leo needs time to think," he added.