Klopp: The value of how strong the Liverpool squad is at the end of the season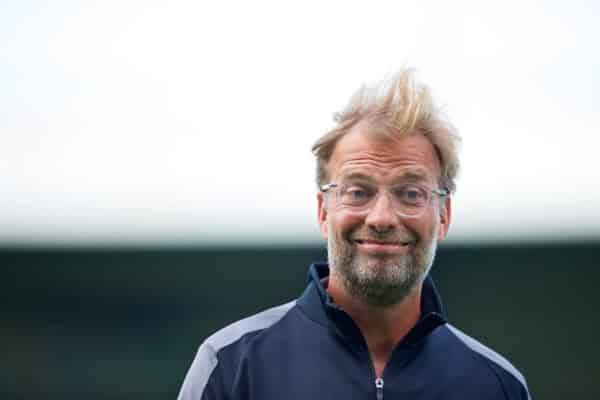 Source image
Liverpool made a big purchase this season. Juergen Klopp confirmed that the strength of the Reds squad could only be assessed at the end of the season.
Liverpool have already spent more than 200 million pounds to add new ammunition. Fabinho, Nabi Keita, Alisson Becker and Xherdan Shaqiri are new players this summer.
Previously, the Red Si had brought in the most expensive defender, Virgil Van Dijk. With current strength, it shows brilliant performance. The latest evidence, they can beat Napoli 5-0 in pre-season matches.
Klopp tried to reduce the high pressure in his squad. Therefore, he said the Liverpool squad strength assessment could only be done when the 2018/2019 season was finished.
"Hopefully like that, but we will only know it at the end of the season because of how strong the squad is, it will be known and not at the transfer or anything else, or the price you pay, or the value of a squad," Klopp told Liverpool's official website.
"It's only about football and what we do. We have to show every day in a few weeks and you will always have a difficult situation like what we experienced today."
"James Milner played brilliantly before having to pull over," he added.