Italian League results: Late goal Dzeko brings Roma to bend Torino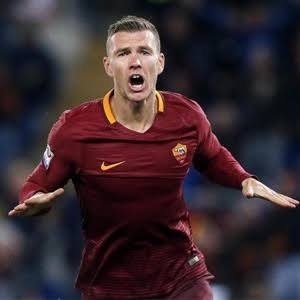 image
AS Roma picks the first three points in the Italian League 2018-1919. The Capital Wolves won 1-0 over Torino through Edin Dzeko's late goal.
Come to the Stadio Olimpico Grande Torino on Sunday (08/19/2018), Roma's fatigue tore through Torino's goal in the first round. Many opportunities are wasted.
Rome's first clean opportunity was born in the 18th minute. Starting from a quick counterattack through Cengiz Under and Edin Dzeko, Aleksandar Kolarov failed to hit the ball after his shot just hit the bar.
Two minutes later, it was Dzeko's turn to fail to maximize opportunities. His kick was also thwarted by the Torino goalpost. Opportunities come back in the 31st minute. Returning from a counterattack, Stephan El Shaarawy's turn of effort could be stopped by Torino goalkeeper Salvatore Sirigu.
In the 40th minute, Torino threatened. Iago Falque released the bait into the center and Tomas Rincon could continue. But back the crossbar was a barrier to the creation of goals in the first half. 0-0 score lasted until the break.
In the second half, Torino took the initiative to attack. Falque immediately got a chance through a volley kick, but the direction was still off the mark.
Roma are more troubled in the second half. Even though he had a lot of possession, the Capital Wolf was quite overwhelmed to dismantle Torino's back line.
Continue to press, Roma finally could break the deadlock in the 89th minute. It was Dzeko who finally scored in this match.
Starting from the movement of Justin Kluivert, the young Roman star sent bait to the middle from the right side. The ball leads to Dzeko, and is immediately struck by a first time kick from the left foot. The ball goes into the goal without Sirigu being driven away. Score 1-0 was able to maintain Rome until the game was complete.
These results bring Rome to the first three points in the Italian League 2018/2019. Roma matched the results of Juventus and Napoli who also won in the first week.