Ignore the host supporters, Hong Kong will be out of vs Indonesia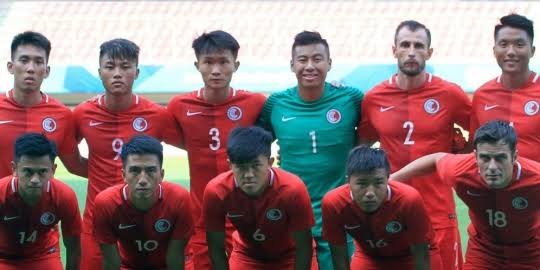 image
Hong Kong will face Indonesia in the final match of the 2018 Group A Asian Games football sport. Hong Kong will perform all out.
Hong Kong failed to get full points after a 1-1 draw at Palestine at the Patriot Chandrabhaga Stadium on Friday (08/17) afternoon WIB. Hong Kong missed first through Mahmoud Yousef's 17th minute goal.
The team made by Kar Lok Kenneth Kwok could only reply to goals in the second half. Ka Wai Lam scored in the 57th minute to force the final score to 1-1.
A draw keeps Hong Kong in second place with seven points from three matches. An additional one point ensures the Palestinians advance to the round of 16 after collecting eight points from four games, but have not confirmed themselves as champions of Group A.
In the last game, Hong Kong will meet Indonesia. A draw was enough to make them into the last 16 with Group A status, superior on goal difference from Palestine.
"We already know that Palestine is the toughest opponent in this group. But, we are not fully satisfied with this result," Kar Lok said after the match.
"Our next match will face Indonesia. We have to make sure the players are fit and we will play it out against Indonesia," he added.
Palestine will rest its players in total for preparation for the last 16. According to Palestinian coach Ayman Sandouqa, this is the right time after the player has a minimum rest.
"I thank the players. We also thank Hong Kong for playing well and for being sporty. After this, I will rest the players after a tight schedule," said Ayman.