Anthony Skip the First World Championship, Jonathan is knocked out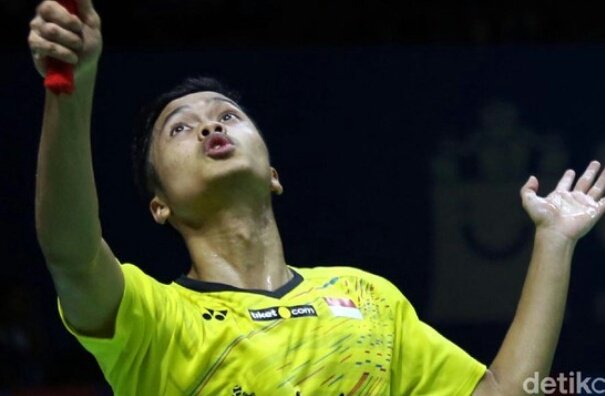 Different results are harvested by Anthony Sinisuka Ginting and Jonatan Christie at the Badminton World Championships 2018. Anthony wins, Jonatan runs aground.
In the first round match at Nanjing Olympic Sports Center on Tuesday (31/7/2018), Anthony achieved positive results. Anthony beat Thai players, Suppanyu Avihingsanon two straight games 21-19, 21-14.
"It's a bit crowded in the first game, because it still adjusts to the game of the opponent.Although I've learned the game via video, but the field must be different again.Several times I anticipated to read return opponent," said Anthony.
Anthony just waiting for the opponent in the second round. Namely, the winner of a duel between Kanta Tsuneyama of Japan with Gregely Krausz from Hungary.
Tommy Sugiarto also reaped victory. Tommy defeated Kalle Koljonen of Finland with a score of 21-16, 21-14.
In the other game, Jonatan reap different results. He was eliminated Daren Liew from Malaysia with a score of 12-21, 16-21.