'UAE good players up front: referee'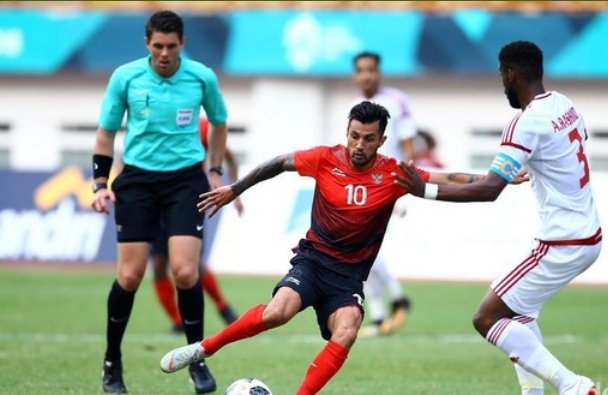 Luis Milla is very upset with the leadership of the match referee Indonesia vs United Arab Emirates (UAE) at the last 16 of the 2018 Asian Games. He quipped the referee as one of the opposing players.
It was two UAE penalties that made Milla look emotional in the post-match press conference. Not only that, the Spaniard also considers one UAE player to be able to get a red card in the second round.
Because of decisions that harm Indonesia, Milla quips referees as part of UAE players. An Australian referee named Shaun Robert Evans, he considered the UAE striker who scored a goal.
This team has given all his life to try to win. But, we lost because in front there are players from the UAE who are very good, namely the referee, "Milla said at a press conference after the match.
"He gave two penalties and the second penalty in my opinion was not feasible. It was also supposed to have a red card for the UAE in the last 25 minutes. For me it was very clear a violation," he added.
Indonesia is twice left behind in the match with the UAE at Wibawa Mukti Stadium, Friday (08/24/2018) night WIB. Two goals that nested in Andritany Ardhiyasa's goal were born from a penalty execution.
But the Young Garuda gave persistent resistance. Every UAE scores, Indonesia can equalize. After ending 2-2 the match was completed on penalties.
In the high-tosan competition, Indonesia must surrender by a score of 2-4.