Palestine Wins Dramatically Over Laos, Coach: Thank You Indonesia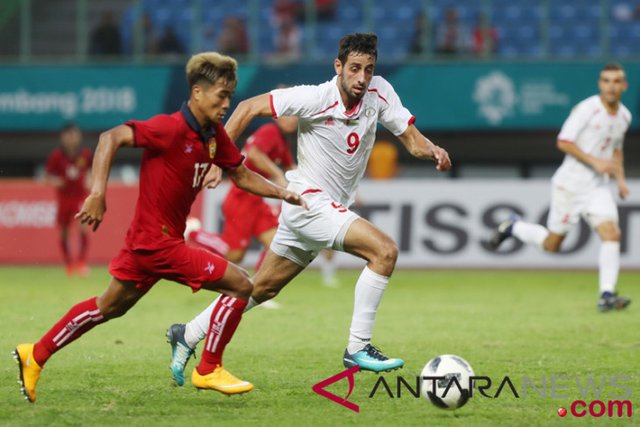 image
Palestine wins dramatically over Laos in a Group A football match at the 2018 Asian Games. Palestinians express their gratitude for Indonesias support.

Palestine first fell 0-1 from Laos before finally closing the game with a 2-1 victory at the Patriot Candrabhaga Stadium on Sunday (08/12/2018) afternoon WIB. Laos shocked Palestine in the 14th minute through a goal scored by Phoutthasay Khochalern.

Left behind by a goal makes Palestine increase the intensity of attacks. Laos was made to survive, meanwhile Palestine struggled to dismantle the depths of Laos.

The new Palestinian impasse was resolved in the 83rd minute. Mahmoud Yousefs cross was successfully struck by Shehab Qumbor to change the score to 1-1.

Palestinian hard work to continue to press fruitful victory in injury time. Palestinian defender and captain Abdallatif Albahdari, who has been in the Laos penalty box for the last 15 minutes, scored after grabbing a pass from his partner from the middle of the field.

Throughout the fight Palestine received full support from Indonesian supporters. Coach Ayman Sandouqa and midfielder Mohammed Rashid thanked him for his support.

We are very happy because in the end we can win. This game for us is very difficult and very tiring, but in the end we were able to score a goal in the final minute, Ayman said after the match.

Of course we feel very happy and fortunate for the success achieved. We hope that after this match, we can play even better. We also thank you for the support of Indonesian supporters, Ayman continued.

This is not the first time we have been supported by opposing supporters. Previously, in Vietnam (test matches) we were also supported by opponent supporters, said Rashid when found in the mix zone.