Except for Results, Emery is happy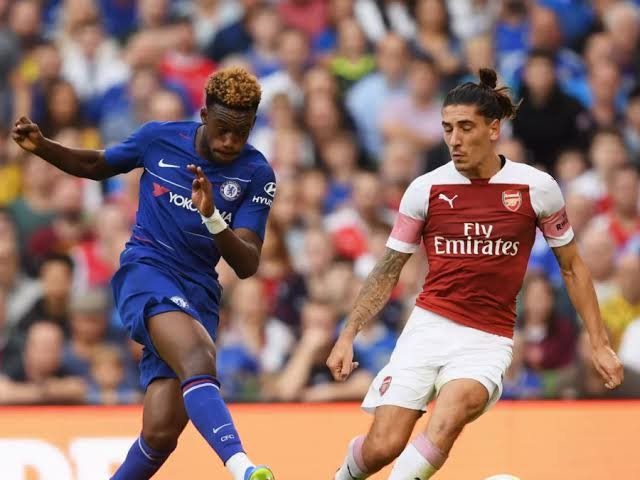 image
Had to catch up with two goals, Arsenal lost 2-3 to Chelsea. Unai Emery assesses that Arsenal have performed well.

Playing at Stamford Bridge on Saturday (08/18/2018) night WIB, Arsenal conceded by Pedro Rodriguez and Alvaro Morata in the 9th and 20th minutes. At the end of the first half, the score returned equally strong.

Henrikh Mkhitaryan and Alex Iwobi restore Arsenals chances through goals in the 37th and 41st minutes. In the second half, the match went even tighter and Chelsea scored a decisive goal through Marcos Alonso in the 81st minute.

The game runs open with many opportunities created. Chelsea are dominant with ball possession up to 62 percent, with 24 shots and 11 of them on target. While Arsenal have 15 attempts, six lead to the goal.

Emery judged that the team had performed well, but needed improvement. A number of sectors that need improvement are efficiency and defense.

We want to win. This has always been the way to play, but its clear that we conceded three goals. But also we have the opportunity to score more goals. The results are 3-2, but we also think that we have a chance to make more goals, Emery told the BBC.

In the first half we made chances to score goals, and for that I am happy. In the match I thought that we performed well on the field. But also they have options, opportunities to make goals, and differentiating effectiveness.

Our reaction was good, we had the chance to equalize 2-2 and we deserved to do more at the break. The break was good for us and the second half was a time where we had to continue controlling.

But I think in the second half we did not press and maintain possession like in the first round, and in our moments, our opportunities, we did not complete it maximally while they did it, he added.

One other thing that Emery considered positive was the appearance of two young players, Matteo Guendouzi and Lucas Torreira.

This is a process. In the second half we played with two midfielders, 19 and 21 years. They developed and continued the growth process. I am happy without the results, he said.