Ducati Will Try New Fairing in the Czech Republic MotoGP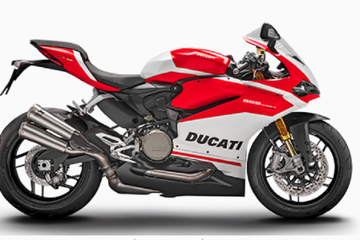 Ducati image
Ducati placed Andrea Dovizioso as the leading rider on the Czech Republics MotoGP start line. Not only chasing champions, Ducati also wants to test a new fairing.

Dovizioso won the pole in qualification at the Brno circuit on Saturday (04/08/2018) night WIB. He outperformed Valentino Rossi and Marc Marquez.

Even though there is a chance of a champion at stake, Dovizioso will most likely also test further the new fairing from the manufacturer. So far Dovizioso hasnt tried much, but feels there is a little positive sign.

It looks like we will use it tomorrow (Sunday). The difference is not clear and it is always difficult when you try something like this. Its difficult to know the difference, Dovizioso told Crash.

It seems that the new one is a little better in braking, but from morning to evening we also change tires. So we dont have much time to do real comparisons, so yes it is unclear what positive things or maybe there are negatives, he added. .

Regarding the pole he achieved, Dovizioso admitted that he didnt bother too much. What really makes him enthusiastic is the record of time that is under the range of 1 minute 55 seconds.

I am more pleased with the time record than the pole. I have never really pursued pole during a career, its not my style so Im not too focused on it, said Dovizioso.

But however we recorded the round and pole it was important because I was not blocked by anyone in front of qualifying and able to fix gas, and made everything go perfectly to get a very good time record.

The track was really hot and it was very difficult to go very fast and under the range of one minute 55 seconds. But in the end the motor worked very well, he said.