Anthony Failed in the Second Round of the World Championships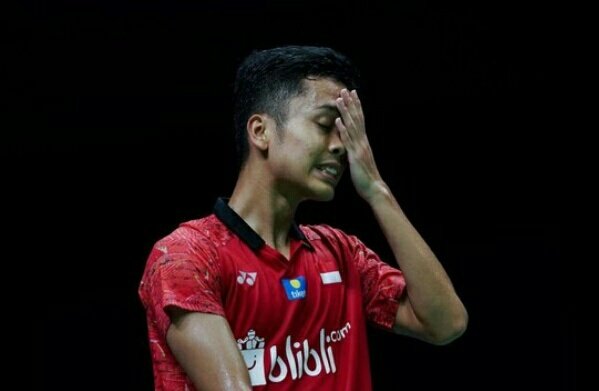 Step Anthony Sinisuka Ginting at the Badminton World Championship 2018 only until the second half. Anthony was defeated by Japanese representative Kanta Tsuneyama.

In a match at the Nanjing Olympic Sports Center on Wednesday (1/8/2108), Anthony must recognize the benefits of Kanta two straight games with a score of 17-21, 13-21.

Despite starting well, Anthony was unable to maintain his superiority over Kanta. Anthony just lags 7-11 at the interval.

Anthony gave a positive signal by snatching five consecutive points to turn 12-11 ahead. But the 21-year-old victim continued to be tightly stuck by Kanta. Anthonys scores were then locked at number 17 and Kanta clinched five consecutive points to earn the first game.

In the second game, Anthony increasingly difficult to stem Kanta. His position is always left behind until finally lost 13-21.

From the mens doubles number, Indonesia added a representative in the round of 16 large. Fajar Alfian / Muhammad Rian Ardianto following the steps of Kevin Sanjaya Sukamuljo / Marcus Fernaldi Gideon.

Dawn / Rian escaped after winning over the Dutch representative, Jacco Arends / Ruben Jille, two straight games 21-15, 21-11. Dawn / Rian will next face fifth-seeded Japanese, Takeshi Kamura / Keigo Sonoda.