This Philippine Goalkeeper Was Again Against Indonesia, Now playing in the Premier League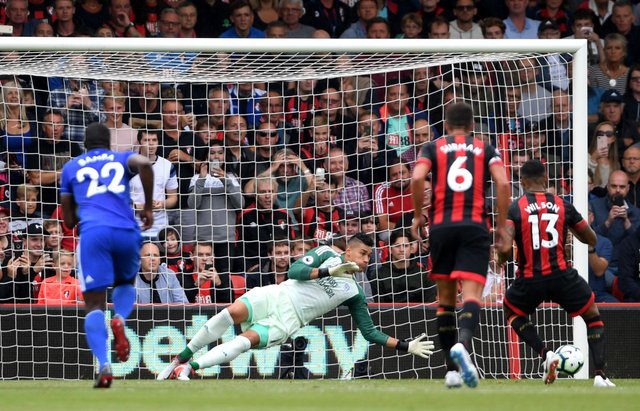 image
Do you still remember Philippine national team goalkeeper Neil Etheridge? Etheridge, who once opposed Indonesia in the 2010 AFF Cup, has just debuted in the Premier League.
Etheridge has been the main goalkeeper of the Philippines since 2008. Since then, his name has become known for the AFF Cup. However, one of the most memorable moments was in the AFF Cup 2010 when the goal was broken twice by Indonesian national striker Cristian Gonzales in the semifinal first and second leg.
After that Etheridge, who was 20 years old at the tournament, suddenly disappeared like being swallowed up by the earth. But, who would have thought behind the minimal reporting, Etheridge's career actually developed rapidly, even though he had to walk slowly from below.
Had become Walsall's mainstay for two seasons, he rose to form when he strengthened Cardiff City in the 2017/2018 season and immediately became the main goalkeeper. Etheridge also played a major role in driving the team nicknamed the Blue Bird promotion to the Premier League.
Etheridge maintained his position as the main goalkeeper and then played his first match in the Premier League this season when Cardiff traveled to the Vitality Stadium on Saturday (08/08/2018) yesterday. The debut was marked Etheridge by dismissing Calum Wilson's penalty in the first round.
He became the first goalkeeper who managed to ward off a penalty in his Premier league debut after Allan McGregor in August 2013. Unfortunately Etheridge failed to bring Cardiff to the points after giving up 0-2.
Despite losing, Etheridge deserved to pat his chest because he had just recorded history as the first Filipino goalkeeper as well as the first Southeast Asian player in the Premier League. Etheridge received Filipino blood from his mother while his father came from England. The Philippines is the 114th country to have representatives in the competition.
"Obviously it's fantastic (being the first Filipino player in the Premier League). It is a pride to help Southeast Asian football, especially Asia as a whole, to be more advanced," Etheridge said as reported by the Premier League website.
"Rescuing a penalty was very important at that moment, because we were left behind 0-1 and made us able to survive until the break. But, this sport was a matter of the team and we failed to get three points," he continued.