Muhammad Sejahtera ended Indonesia's 52-year fast at shooting the Asian Games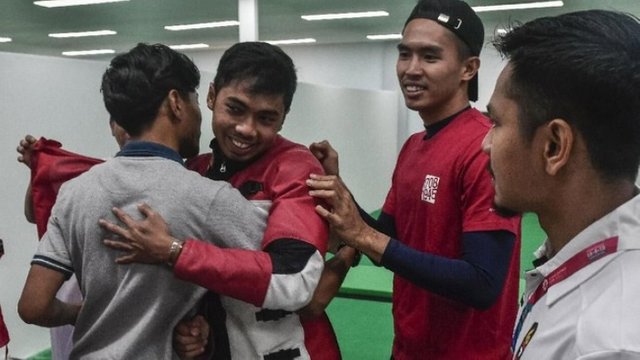 Muhammadiyah Sejahtera Dwi Putra gave the first medal today. The silver he offered from shooting ended Indonesia's 52-year fast at the branch at the Asian Games.
At the 1966 Asian Games, which was held in Bangkok, Thailand, Elias Joseph Lessy contributed a medal to Indonesia from the shooting branch after he dropped to number 10m water riffle.
After 52 years, there were finally Indonesian athletes who presented medals from the shooting branch. Down on the number of Men Running Target Mix, Muhammadiyah Sejahtera Dwi Putra gave silver to Merah Putih.
Tera, her nickname, collected a score of 380, only losing four points from North Korea's Myong Won, who got gold. The third place was filled by Chinese Yu Gan with 379 points.
Alhamdulillah, finally after so many years, PB Perbakin, can donate more medals, even though it is not a maximum medal or gold, but for us Pelatnas management is an extraordinary achievement we can donate a silver medal from our pride athlete, Muhammad Sejahtera, "explained manager of Sarowato Zai.
Tera herself claimed to have had problems in the morning, namely nausea. But he succeeded in achieving maximum results with his confidence.
"First thanks to Allah SWT who gave the favor today, alhamdulillah. And the coach, from yesterday he became my weapon because the coach always supports me, always says don't give up and despair. Then at night always pray for ease and launch and thank God you can achieve this result, "explained Tera.