Gonzalo Higuain threatened the former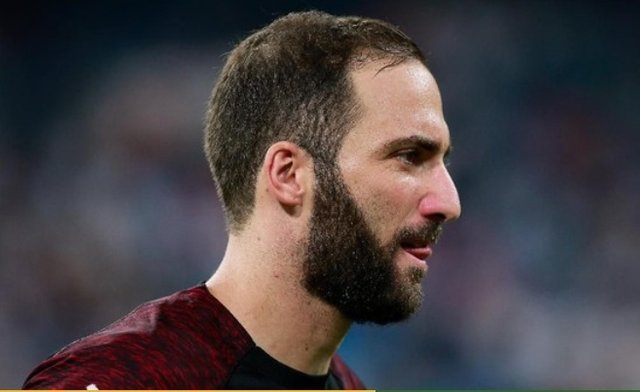 AC Milan's visit to Napoli marks the moment of Gonzalo Higuain's return to San Paolo. Milan new striker Gonzalo Higuain has the potential to hurt his former club.
Higuain landed at San Siro as a loan player from Juventus. Before costuming Juve, the Argentine bomber had spent three seasons with Napoli in 2013-2016.
A total of 71 goals became evidence of Higuain's contribution to Napoli in Serie A. No wonder, the Partenopei supporters were so angry when the striker decided to cross to rival club Juventus in the summer of three years ago.
The fight, scheduled for Sunday (08/26/2018) morning WIB, also marked the debut of Higuain with the Rossoneri. Higuain has a brilliant goal against Napoli, which is expected to lead Milan to their first win of the season.
As many as five goals were scored by Higuain in his former team goal in six matches while still in Juventus. He made two goals in Serie A, while the other three goals were born in the Coppa Italia.
He will be treated like other opponents and we will do everything to stop him from scoring goals, "Napoli defender Kalidou Koulibaly said recently.
In Serie A 2016/17, Higuain won Juventus over Napoli 2-1 at Allianz Stadium with his goal in the 70th minute. The following season, Higuain again emerged as Napoli's nightmare after his only goal in the 13th minute sealed the Bianconeri's victory, also in the match in Turin.
Meanwhile, Higuain contributed one goal to bring Juve to overcome Napoli 3-1 in the 2016/17 Coppa Italia semi-final first leg. Then scored a pair of goals in Naples in Juve 2-3 defeat in the second leg, which ended with Juve's passing to the final.