Comments from Mongolian fencing athletes about Indonesia, Jakarta, and Athlete's Houses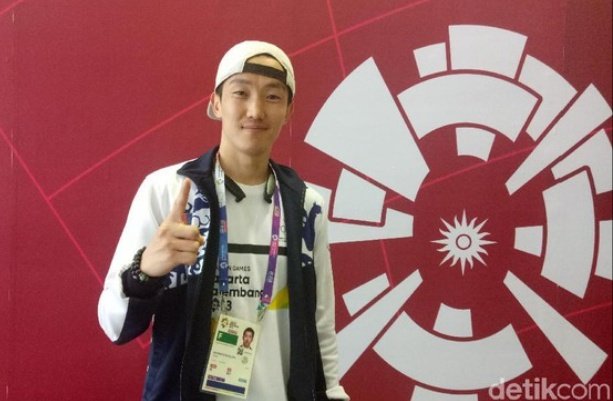 Performing at the 2018 Asian Games became the first moment the Mongolian fencing athlete Enkhtsogt Dulguun came to Indonesia. He gave his impression of the city of Jakarta.
Currently Dulguun has been around for seven days in Indonesia. The 27-year-old athlete currently lives at Kemayoran Athlete's House with another contingent from Mongolia.
From his observation so far Dulguun called the facilities in the Gelora Bung Karno Main Stadium area, specifically the fencing venue, very good. So what about the general impression of Indonesia and the city of Jakarta.
This is my first experience coming to Indonesia. Indonesia is beautiful, Jakarta is good. I'm happy to be here. I really enjoyed it, "he said.
Yes, all good. No problem. I'm also happy to be at the athlete's house. The transportation equipment is also pretty good, not good and not bad, "he said.
Dulguun was quite at home in the athlete's house, especially in the international zone or entertainment place for athletes. In this place, athletes can release their saturation by singing songs from their own country.
"I like it in athletes' houses because there are entertainment places. There are a lot of shows, there are traditional music. So the nights are not quiet, for athletes who do not compete can enjoy it. I think this is something fun," he said.