Badminton Target for Asian Games for Men & Women Team, This is Susy Susanti said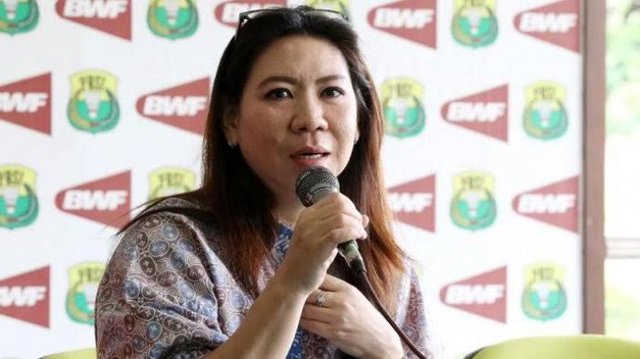 image
The draw of the 2018 Asian Games badminton team has been held. With heavy opponents, the Indonesian squad was asked to focus one game after another.
In the draw results held at Istora Senayan, Thursday (16/18/2018) Indonesia became the second seed in the men's team. As a result, the Indonesian men's team immediately appeared in the quarterfinals and just waited for the opponent, the winner between the Maldives and India in the quarterfinals.
Meanwhile, the Indonesian women's team is non-superior. Fitriani et al. will face Hong Kong in the first round. If you win, the Indonesian women's team will be with South Korea and Japan in the quarterfinals and semifinals.
Seeing the results of the lottery, the Head of PP PBSI's guidance and achievements, Susy Susanti assessed the chances of the team and the girls remaining open. Therefore, he asked his team to focus on facing one game after another.
"For the group, we know that in our son, the second seed is after China, but when drawing itself is indeed right, we will gather below, where there are Koreans, Indians, Indonesians, Thais and Malaysians as well. But we focus on one first for the opponent in front, "Susi said to the reporter last night.
"The daughter herself was seeded fifth, when we first met Hong Kong, we must have been one first, focused on Hong Kong first. How to finish the match in the first round, we will give it to the next round. We don't want to look too far ahead but the one in front of us, "he explained.
"The point is that readiness, maybe the strategy will also regulate the composition of the players as well, who will be expected to be able to take points, because Hong Kong is actually not a weak team, good enough too. So we remain ready and alert," said the former national badminton player 47 years.
According to Susy PBSI has indeed targeted a bronze medal for the team. But with a good focus and strategy, the possibility of a gold medal can be achieved by the Red and White team.
"For our own team we are targeted, the medal must be at least bronze. We hope to get silver, even our hopes are left behind, it can be gold. But the point is that when the match takes place, we focus on one-on-one only for the front," said Susy.
"So if you struggle, of course, you have a minimum of bronze for the team, but we have more chances, more men have big opportunities and girls, of course we have opportunities. Because every game is different, every atmosphere, then conditions, strategies of course who's better prepared, "said the gold medalist at the 1992 Barcelona Olympics.