Austrian MotoGP qualification: Defeat Three Ducati, Marquez Seize Pole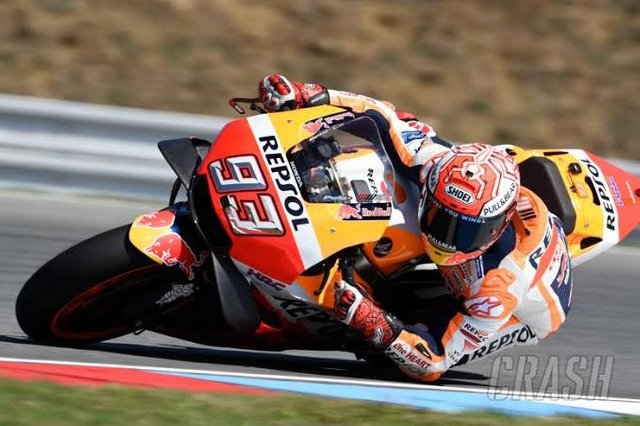 [image] (https://www.google.com/search?q=marquez&safe=strict&hl=in-ID&source=android-browser&prmd=niv&source=lnms&tbm=isch&sa=X&ved=0ahUKEwjv1afkquXcAhVZVH0KHXlPA5EQ_AUIEigC&biw=360&bih=513#imgrc=Q7r7z-LSsnzp2M)
Marc Marquez won the pole position at the Austrian MotoGP. The Repsol Honda rider defeated three Ducati riders in the qualifying session.
Marquez recorded a time of 1 minute 23.221 seconds in the Austrian MotoGP qualification held at the Red Bull Ring, Spielberg, Saturday (11/08/2018). This time record makes it the fastest rider in Q2.
Marquez was only 0.002 seconds ahead of Andrea Dovizioso who had to settle for second place. Dovizioso's colleague on Ducati, Jorge Lorenzo, will complete the front row after finishing third in qualifying.
The fourth position also belongs to the Ducati motorbike driver, Danilo Petrucci. The Pramac Racing team rider will fill the second row with Cal Crutchlow and Johann Zarco.
Poor results were obtained by two Yamaha factory team riders. Maverick Vinales only ranked 11th, while Valentino Rossi did not even qualify for Q2 and will start from 14th position.