Japan's overall champion swimming, Indonesia without a medal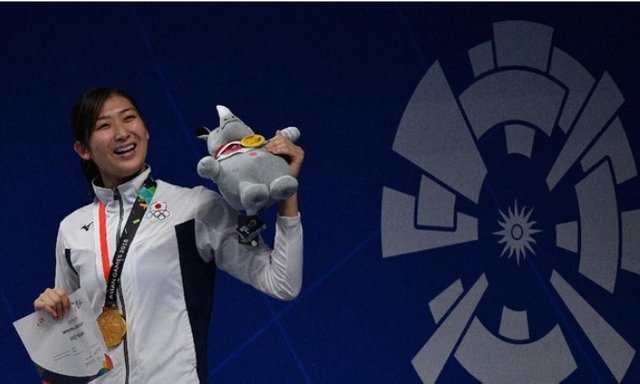 Japan managed to become overall champion of the 2018 Asian Games swimming. Indonesia finished without a medal.
Swimming has completed competition at the Asian Games on Friday (24/8). Japan came out as the overall champion with a collection of 19 gold, 20 silver and 13 bronze.
Japan also delivered female athletes, Rikako Ikee, as the most gold medalist from swimming. Rikako collected six gold medals and two bronze medals.
China is second. The Bamboo Curtain country received 19 gold, 17 silver and 14 bronze.
Third in Singapore. He got two gold, one silver and three bronze. Two Singaporean gold presents by Joseph Isaac Schooling from number 50 meters and 100 meters butterfly style.
Meanwhile, Indonesia failed to win any medals. The best records for Indonesian swimmers can break national records at the Aquatic Stadium, Gelora Bung Karno (GBK), Senayan. A total of ten records from the nine numbers followed.
Aflah Fadlan Prawira broke three national records. He set a national record in the men's 1500-meter freestyle after posting a time of 15 minutes 24.59 seconds. He broke his own record created at the 2017 Malaysia SEA Games, 15 minutes 28.69 seconds.
Fadlan also set a national record in the men's 400 meters freestyle with a time of 3 minutes 53.1 seconds and the men's 800 meters freestyle with 8 minutes 3.87 seconds.
In the 4x100 meter men's change style (Siman Sudartawa, Gagarin Nathaniel Yus, Glenn Victor, and Triady Fauzi Sidiq) they have a national record with a time of 3 minutes 38.18 seconds. Previously, when they appeared in qualifying, they also broke national records with a time of 3 minutes 40 seconds.
Siman, who appeared in the 50 meters men's back with 25.1 seconds. U. Vanessae Evato carved the record in the women's 100 meter breaststroke with a time of 1 minute 9.78 seconds. In the 4x100 meter mixed relay style which was strengthened by Siman, Vanessae, Glenn, and Patricia Yosita also recorded a record of 3 minutes 55.37 seconds.
The record was also achieved in the 4x100 m women's relay style which was reinforced by Nurul Fajar, Vanessae, Adinda Larasati and Patricia with a time of 4 minutes 11.63 seconds. The record was also achieved by Nurul in the women's 100 meter backstroke with a time of 1 minute 3.41 seconds.