Eden Hazard Comes Soon to Real Madrid
Chelsea star Eden Hazard is rumored to be completing the process of moving to the La Liga giants Real Madrid in the next few days.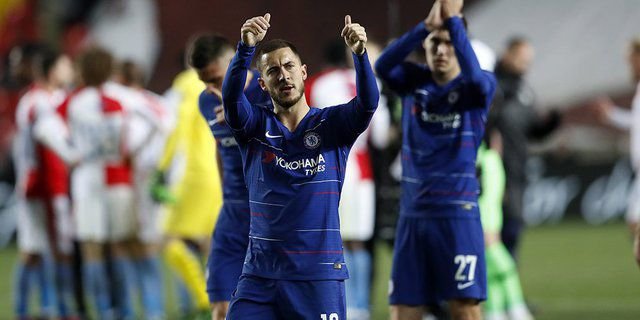 Since last season Hazard has been heavily linked with Real Madrid. The Belgium international had wanted to leave last summer, but manager Maurizio Sarri could seduce him to survive.

But it seems that Sarris seduction doesnt work anymore. Hazard repeatedly gave an indication he would leave Stamford Bridge and wanted to join Madrid.



Chelsea has surrendered


Hazards contract with Chelsea will end in June 2020. But until now the 28-year-old player has never been willing to suppress the extension.

Chelsea also claimed to have surrendered having to lose Hazard this summer even though they could not actually buy players due to penalties from FIFA.

Chelsea dont want to lose Hazard for free when his contract ends. If sold this summer, the Blues can get fresh funds.

The London club was aggressively called to install a £ 100 million official price tag for Hazard. But Madrid reportedly tried to bid up to 70 million pounds.



Soon to finish


Reported by Marca, Hazards move to the Spanish capital approached reality. Madrid reportedly will soon get Hazards signature in the next few days.

Madrid entrepreneur Zinedine Zidane claimed to have hired Hazard as his first request when he again received a job to train Los Blancos some time ago.

The decline of Madrids achievements this season is the main reason they will improve a lot for next season. Recruitment of Hazard is one of the plans that were included in the improvement.