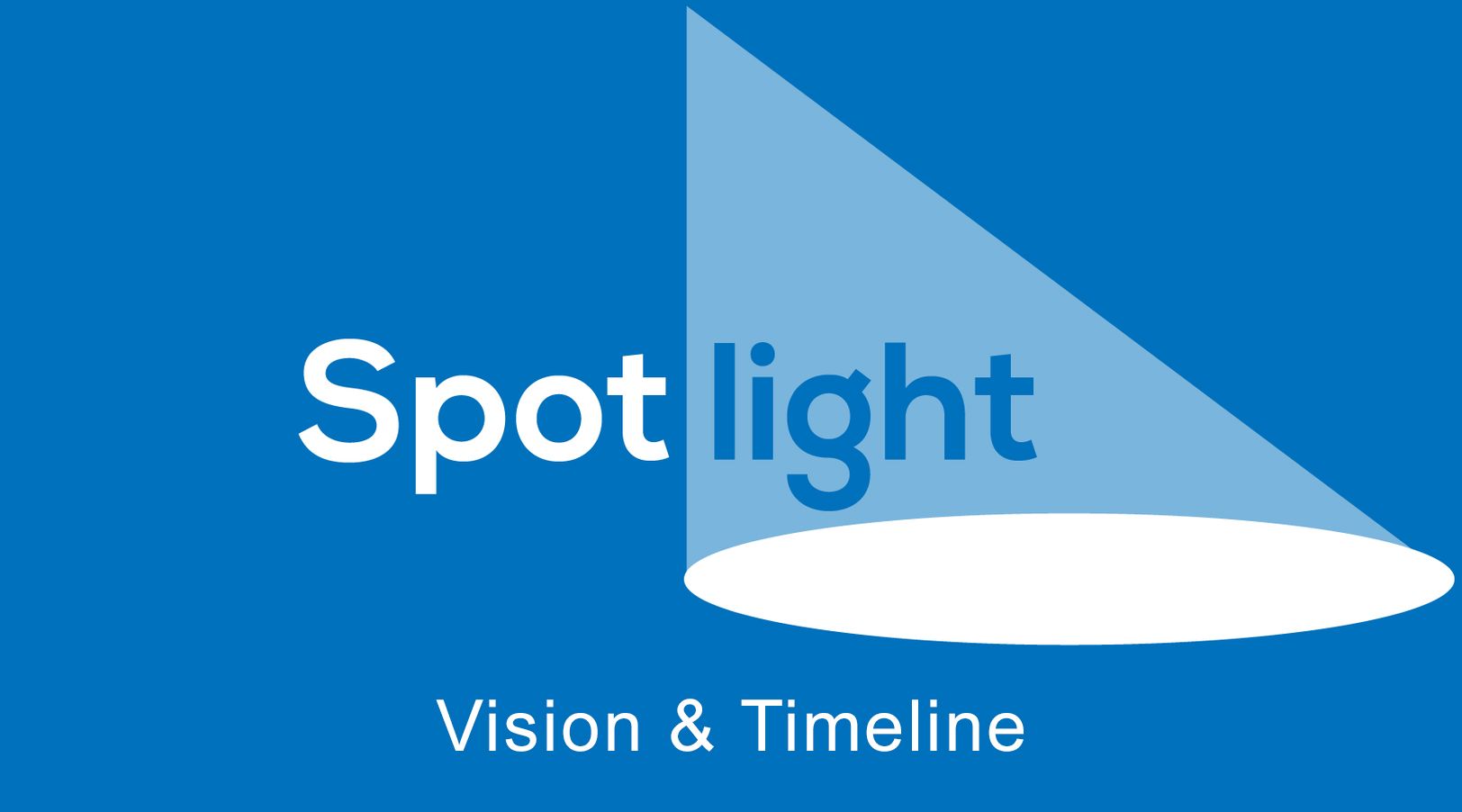 Vision
The Spotlight community was founded due to reports from talented, intelligent, and creative Steemians feeling like they may not be discovered.
Spotlight aims to shine a bright light on these amazing people and elevate them to produce a larger web of influence in Steemit and beyond.
To facilitate this goal, we decided that a standard prize-based contest may provide short term gains for Steemians, but ultimately result in people cashing out.
Whereas, a delegation of steem power can give a much needed boost to minnows and propel spotlit Steemians to grow along a trajectory that was never available to them before.


If you are talented / educated / driven, we want to hear from you!
Click to Join Discord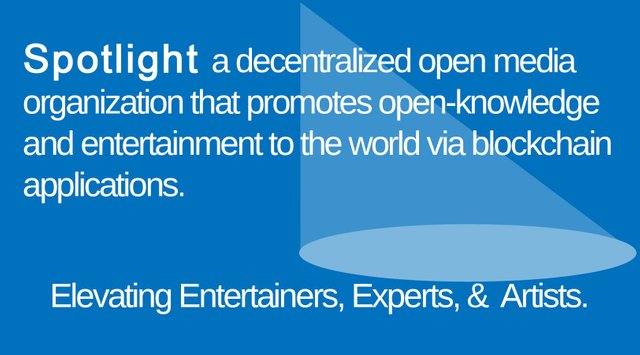 Timeline
Launch: Spotlight Media Greenlight (MVP In Progress)
Grow: Host 3 contests per week (Day 1)
Scale: Begin content strategy (Day 30)
Give Back: Launch Spotlight Community Coin (UIA Launch)
Launch
Spotlight began with a simple idea, launched with help from @picokernel. Find talented, educated and creative steemians. Give them the resources they need to grow larger, faster, using methods that involve greater reinvestment in steem.
Picokernel has provided the MVP amount, Our next goal is to increase our weekly delegation prize to 50,000 SP. If this project resonates with you, and you want to support us, get in contact with Spotlight on Discord
Grow
Our growth phase is our next stretch goal. We aim to increase our weekly prizes to 50,000 SP. This will increase reach and interest in the Spotlight contests and begin to draw crowds to see who the top are each week.
Scale
Our content strategy is simple, each contest will have an official account on every popular social media network. We will send out top posts from Spotlight tags to each account. We will also be operating these accounts to grow the spotlight audience, and bring them directly to top content on Steemit.com This effort will be daily and 1000s of interactions per day. Reports available by request.
Giving Back:
Spotlight aims to provide value to Steemians. Once the Steem UIA has launched, we'll begin depositing 10% of our SBD profits into a Spotlight Community Coin.
The goal with a Spotlight Community Coin is to give the token to people who contribute. This is not a token sale, but instead a distribution.
There is more in the Spotlight pipeline, but at this time we'll focus on making this timeline happen.
Our Contests
Discover talented steemians
Elevate them through content-based contests
Topics: Entertainment, Writing, and Art.
Rinse & Repeat.
See the First Entertainment Contest Post Here:
Steemit.com/spotlight/@spotlight/spotlight-official-contest-1...
Content Schedule:
Open concept, original content – Video Required
Ideas: Sing, Play an instrument, Acapella, Rap, Beat box, Magic, Comedy, Performance, Dancing, Puppet Show or create your own!
Final Vote: Aug 25th!
Writing Contest August 25th - 31st - Tag: spotlight-writing
Open concept, original content – Photos Required.
Ideas: Write a post of Fact or Fiction, explain a concept, Write a short story, Make a guide, Post about a detailed idea you want to share. You could write a whitepaper, even if its outlandish. Bottom line, If you're a writer, we want to hear from you!
Final Vote: Sept 1st
Edit: Previously Expertise - but broadened to include fiction writers.
Art Contest Sept 1st - 7th - Tag: spotlight-art
Open concept, original content – Photo/Video optional.
Ideas: Multimedia, Drawings, Paintings, Video, Poetry, Writing, Photography, Photos of art you have created
Or submit your own. Art comes in so many forms. If you're an artist or simply feeling artistic, send in a submission for this one!
Final Vote: 8th
---
To Win
Check @spotlight for new weekly contests
Read the instructions closely
Make a submission!
Gather Vote Comments
Get entered in the Top 3

for your chance to...
Win 10K Steem Power for 1 Week!
---
Resources:
Spotlight Official
Spotlight Trending
Spotlight Entertainment Contest
Spotlight Discord
---