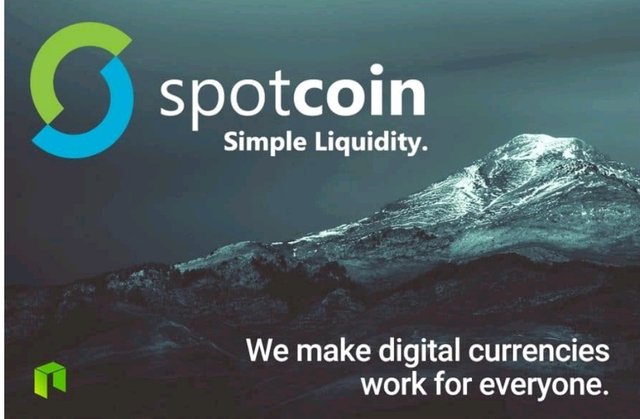 It's true that the blockchain technology is prospering. It is also true that it led to the introduction of cryptocurrencies and it had successfully helped in the trade and use of cryptocurrencies and other digital assets.
At the moment, the world economy is still run using fiat currencies. The issue here is the possibility of getting cryptocurrencies adopted by both digital and physical platforms. The existing problem is that cryptocurrency is improving upon the digital and cyberspace while fiat currencies are in firm hold of the physical aspect.
The opinion of financial experts is that these two exchanges are not likely to shift ground and users themselves are not likely to place digital currencies (cryptocurrencies) over fiat currencies. To solve this problem, it is pertinent to find an option that will broker a literal peace among these two and also offer a level playing ground for all. A solution to this has been found as a Georgian project called Spotcoin is here to provide solutions to these warring parties – crypto and fiat currencies.
The Concept behind Spotcoin
It should be noted that Spotcoinwas developed as a solution to the many loopholes encountered in cryptocurrencies. The core of its objective is to find a solution to discrepancies existing between crypto and fiat currencies.
According to its team, Spotcoin aims at "bridging the space between emerging crypto currency system and legacy financial markets". It can be deduced that Spotcoin will find a way of bringing these two currencies together.
Spotcoin's Mission
Spotcoin aims at making crypto and fiat currencies accessible to all. Problems have been found on the cryptocurrency and Spotcoin is poised to solve these. At the moment, both crypto and fiat currencies are making entries into major markets and each is good in its own way.
Unlike fiat currencies, cryptocurrencies have not been massively adopted so you might be right to posit the dominance of fiat currencies over the latter. Fiat currencies despite being in massive use, is centralized and its regulations are vested in the hand of few financial experts and investors such as banks.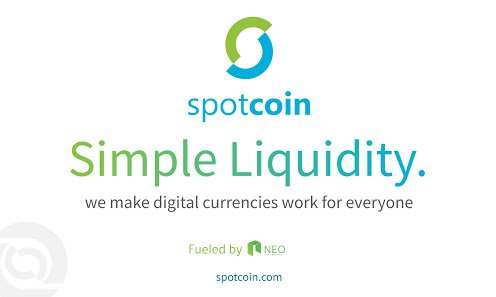 In a related development, many platforms do not accept fiat currencies but rather prefer cryptocurrencies. Many users and financial investors prefer cryptocurrencies partly because of its efficiency and also because of the secure platform it uses – the Blockchain technology.
Cryptocurrencies are gradually taking over the financial system as many platforms are in preference of it over fiat currencies. As it is, there is no consensus on the two and if not well-managed, the raging financial battle of supremacy among these two currencies might escalate into full blown financial crisis. So Spotcoin is here to offer its solutions to these problems.
Spotcoin's Solutions
Spotcoin features a smart economy that will be of benefit to both users and investors. It will make sure transactions on platforms are secure and these allows for easy implementation of both the fiat and crypto currencies. With this, these two currencies can be used alongside the other without qualms.
It is also offering transparency in transactions hence breaking existing loopholes in the use of both currencies. It will bridge the gap that exists between upcoming digital assets and traditional financial systems. To do this efficiently, Spotcoin is utilizing the NEO technology.
The NEO Approach
Spotcoin is using the NEO technology to facilitate even distribution of both the fiat and crypto currencies. This technology is bringing transparency into the Spotcoin ecosystem and this will solve trust problems found on other platforms.
It should be noted that the NEO technology is a community-based blockchain token platform vested with the right of issuance for the distributed network called Smart Contract.
NEO is also offering Spotcoin's users other digital identities that will ensure the development of both tokens and networks. These include the Anti-Money Laundering (AML) and Know-Your-Customer (KYC) compliant networks.
NEO has other amazing features such as asset recognition on the blockchain. The NEO technology is expected to perform about 100, 000 transactions per second and this is quite huge compared to traditional transaction speed offered by the Ethereum and Bitcoin blockchains.
Features
Aside facilitating the adoption of both the fiat and crypto currencies in the same setting, Spotcoin is also working towards the integration of other features that will make its platform interesting.
There is the Over-the-Counter-Marketplace (OTC) that allows users and clients smooth access when trading on crypto and fiat currencies. It was established in 2016 and its transaction estimate is expected to clock $20 billion.
Spotcoin is also interested in physical mining of its token and has already reached agreement with the Georgian Mining Company. The outcome is that Spotcoin will utilize a 4, 500GPUs hydroelectric power plant with a 25 mega watt energy capacity.
It is also looking towards the establishment of a Black Sea Blockchain Institute. The institute is interested in offering Education, Innovation and Research services for cryptocurrencies. It will utilize the blockchain and technology in offering digitization of assets and smart contracts in the Black Sea Region.
There is also Spotpay. Spotpay is secured a payment system that offers users low transaction costs. Spotcoin is also bringing four different digital currencies into its ecosystem. The GAS, ETH, SIB and BTC currencies can be paired with fiat currencies.
Conclusion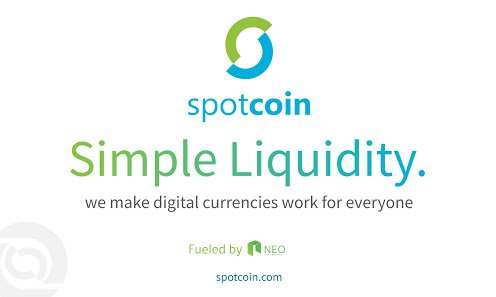 Spotcoin is a nice project and it will perhaps be the tenth wonder of the world to have both crypto and fiat currencies working in unity in any platform they were used. Gone will be the days when fiat currencies are dominating the physical sphere and cryptocurrencies having the upper hand in the digital space.
Spotcoin is indeed remarkable and with its prospect of physical mining of cryptocurrencies, perhaps, it might be possible to hold cryptocurrencies in our hands someday.
Roadmap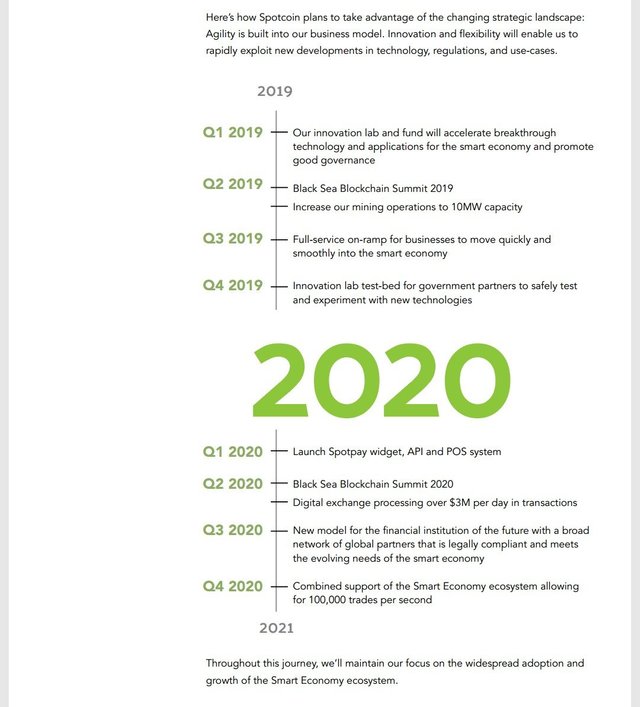 Token Allocation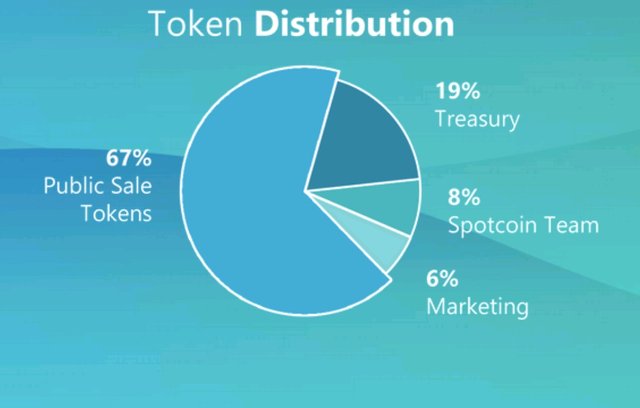 Token Sales Information
Ticker: SPOT
Platform: NEO
Price: 0.40 USD equals 1 Spotcoin token (SPOT)
Soft Cap: 5 million in USD
Hard Cap: 30 million in USD
Total Token Supply: 99 million SPOT
Minimum Investment: 50 Spotcoin tokens
Accepted Currencies: NEO, BTC, ETH, SIB, Fiat and GAS
Country: Georgia
Restricted Areas: China, South Korea USA.
The Team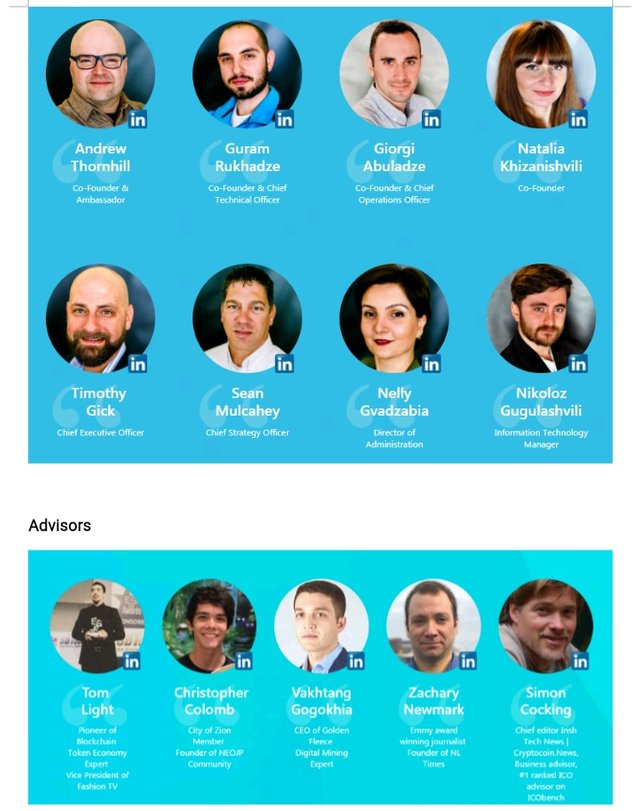 Useful Links For More Information
Website: https://www.spotcoin.com
Whitepaper: https://www.spotcoin.com/whitepaper.pdf
ANN Thread: https://bitcointalk.org/index.php?topic=3173859.0
Telegram: https://t.me/spotcointeam
Facebook: https://www.facebook.com/spotcoin/
Twitter: https://twitter.com/therealspotcoin
Reddit: https://www.reddit.com/r/Spotcoin/
Medium: https://medium.com/spotcoin
Linkedin: https://www.linkedin.com/company/18247336/
Youtube: https://www.youtube.com/channel/UCpNwYXK1JMJpaRBKyYqqDIQ
Author's Bitcointalk Profile URL