Introducing another SPORTS token sink: The Sportstalksocial Weekly Prediction Contest(Week 1)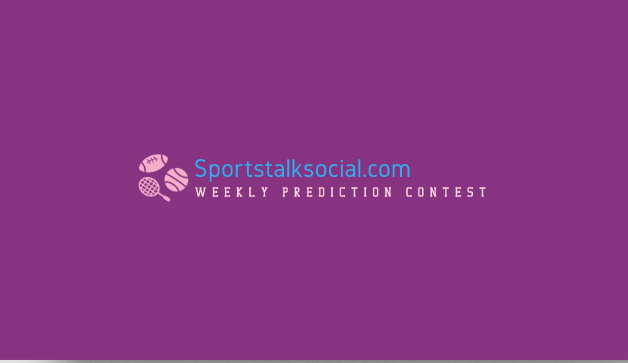 Healthy competitions breeds interaction between community members. Betting is an integral part of any Sport. It is a billion dollar industry that has not reached its potential. This means the industry is still growing. There is the need to tap a part of this industry which is the predictions part. Many bettors pay huge fees for predictions which may go wrong at the end of the day. With the number of good tipsters on the platform, the solution is here and only need to be refined.
Introducing Sportstalksocial Weekly Prediction Contest
The Sportstalksocial Weekly Prediction Contest will
serve as a means of encouraging good tipsters on the platform,
provide bettors with free predictions from verified tipsters,
increase number of users/investors joining the platform,
increase interaction between members, and
be a sustainable method of burning SPORTS token.
You can find the contest details below
---
Contest Details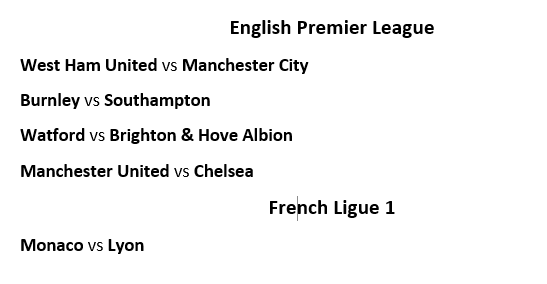 Matches:

There are 5 matches to predict the correct result. The predictions will be dropped as a comment in the comment section.
Match Preview: At least, one out of the 5 matches should be previewed.
Word count: Minimum of 350 words.
Promotion: Promote your entries on Twitter, Facebook, or Medium, etc. Include the promotion link at the end of your post.
Tags: Tags should include sportstalk, prediction, and any other tags of your choice.
Entry fee: (500 SPORTS). It should be sent to @zonefund with your match preview post memo before you drop your prediction in the comment section. All entry fees will be sent to @null for burning which means permanently removing them from the supply.
Deadline: Submission of both match preview post and prediction comment ends exactly when the first match kicks off.
Entries will be graded when the last match ends.
---
Prediction format
Predictions will be in the form of 1, X, or 2. Example, Manchester united vs Chelsea. If you think Manchester united will win you enter 1, if you think the game will end in a draw, you enter X, if you think Chelsea will win you enter 2
A correct result equals 1 point.
In a case where two or more users have the same points, their comments age will be used. This means a user that posted his prediction earlier will be the winner.
Rewards
30,000 Sports Power delegation will be shared between the top 3 winners in the ratio 3:2:1.
Winner: 15,000 Sports power delegation for a week.
Second Place: 10,000 Sports power delegation for a week.
Third Place: 5,000 Sports power** delegation for a week.
---
If you don't have SPORTS token, you can exchange with Steem on Steem-engine.
---
Note
Entries will be curated by @zonefund that is supported by @patrickulrich.
All curation rewards will be powered up.
Liquid sports will only be used for initiatives that will be announced in a subsequent post.
---
You can join the Sports Lovers Community on discord https://discord.gg/hxqEvgm to participate in future initiatives and interact with other members of the platform.
---
Leave a comment below if you have any other question.
---
Posted from my blog with SteemPress : https://zoneboy.000webhostapp.com/2019/07/introducing-another-sports-token-sink-the-sportstalksocial-weekly-prediction-contestweek-1
---