Over and over again, I've said it times without number that the rate at which Nigerians are making the country proud in every way is something worth taking into note. Though it looks gloomy inside due to our many losses and failure to win some qualifications which has plagued the Nigerian football arms in total, which comprises of the U-17,U-23, the sand beach guys and others.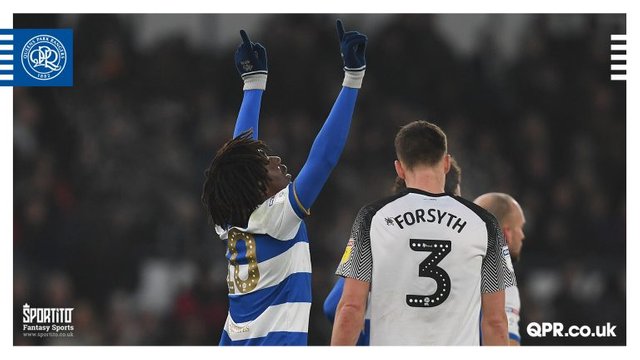 Source
Nigeria hasn't stopped showcasing talents that are worth breath taking both in and out of the club side. With the previous month best player in Lille to Victor Ighalo, Nigerians abroad never disappoint.
In addition to this is Ebere Eze, a player in Queens Park Rangers has earned a mark for himself by scoring a penalty againt Derby County, thereby giving the team an edge of a point.