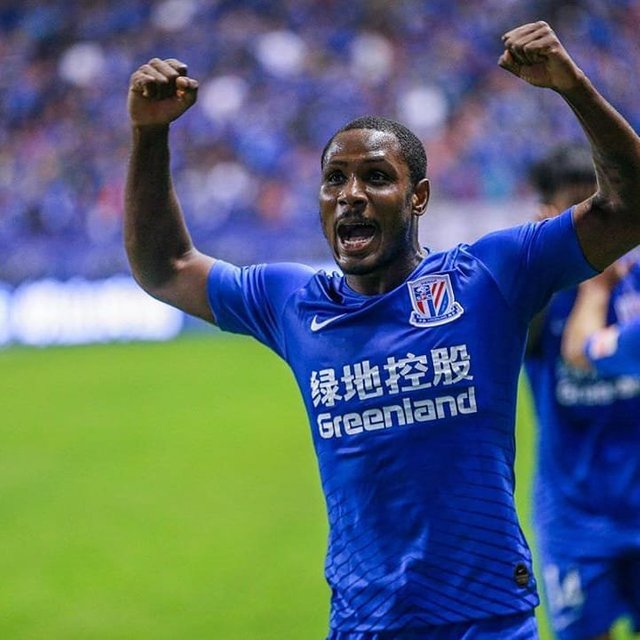 Source
The success of many Nigerians outside the country is something worthwhile referencing, from being elected for many award to confederation of African football best player of the year award in which four Nigerians were selected for the position. The list of the best players in Africa was thirty then, now it's cut to ten and still a Nigerian is still in the table making waves both here and abroad.
His name Odion Aghalo, a Chinese side forward player who have carved a niche for himself in every aspect of the field.
His club Shanghai Shenhua just won the Chinese FA cup in a 3-0 win against Shandong Luneng.
Odion Aghalo who is also called the flower of Shanghai Shenhua came up from the bench to replace a Chinese player and went on to hold his position very strong on the field, strong enough for his club team to score three goals.
We join with his fans World wide to celebrate with the Chinese club side Shanghai Shenhua on there victory.