Pakistan scored 336 for three in their tour match against Australia A
Pakistan scored 300 for three wickets in a tour match against australia A, chief selector and head coach misbah hoped for good cricket from senior and junior players. after winning the toss and decided to bat, shaheen suffered the loss of the first wicket for 13 runs when captain azhar Ali was out for 11. The other batsman was harris sohail who scored just eighteen. while opener shanMasood added 22 runs in the total. babar and asad have shown responsibility. chief selector and head coach misbah believes in not only the seniors but also the junior players.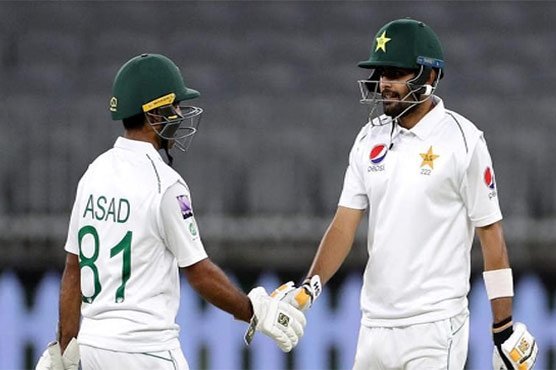 src
pakistani bestman babar azam great beating shan masood good opner bestman and asad safiq fantistet player.