The Origin and Development of Basketball
Basketball is the most popular game of all time, played by 250 million people of different races. But a question to ask, when and where basketball originated who invented it?
If you've heard of Young Men's Christian Academy YMCA, this is where basketball originated. It is the birthplace of basketball. Now you know, everytime someday ask you where basketball started, you can easily answer them, it started at YMCA, a university for young men in Springfield, Massachusetts, United States of America. No wonder why the sports is fo popular in America.
If you're going to ask inside your mind when it started and who invented it, I will tell you. Basketball was invented in the year 1891 by James Naismith, a Canadian-American who teaches physical education at that time. The men's class in YMCA during that time was found to be much in disorder and one of the superior of James asked him if can invent a game that could make those young boys be occupied.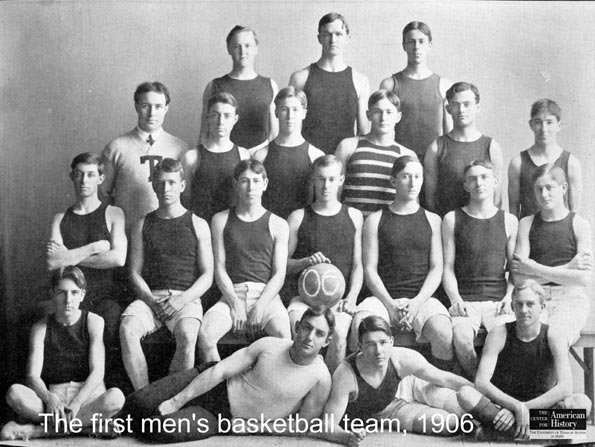 James remembered his childhood days in Canada where he and his friends played rock throwing towards a large rock to reach it off the boulder. He mixes the idea with the sports rugby, throwing a ball inside a box. He tried looking for some boxes where players could throw ball at it but couldn't find one. Instead, he found used baskets and the game begin. 
The purpose of the game was just to have something to be played indoor during winter but the sports minded people never stop at that moment. When the young boys graduated from the YMCA university, they traveled to other places and brought with the them the sports they learned from James Naismith.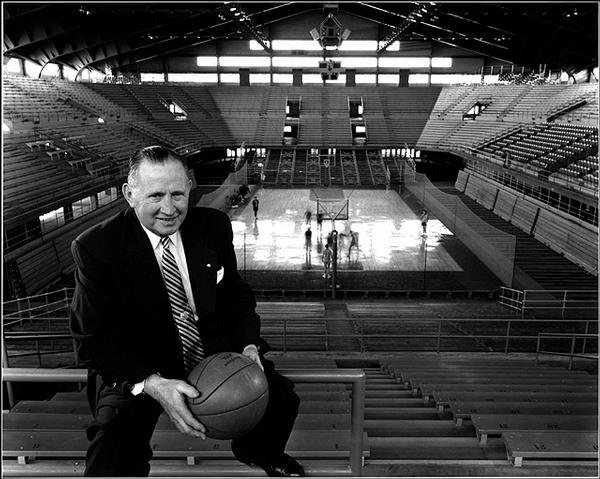 It started to gain it's popularity and since James freely disseminated the rules of the game, he included the first ever basketball coach Forrest Allen and James started playing with him at the University of Kansas and won 771 games. As usual, every coach has it's star player and at that time, it was Wilt Chamberlain, who became superstar of basketball in the year 1962.
Who was James Naismith?
The invention of the sports was not an accident, an idea that only popup inside the mind of James Naismith. Before he arrived to teach as physical educator in YMCA, he was an athletic director in McGill Universty in Montreal. He already had the athletic blood that even he did not played so much of the game, but he invented basketball and created the rules for it which some still existed up to these days.
He is not much of an athlete, in fact, when he initiated the first line up of basketball coaches, he had already finish a degree in medical. It's a fashion inside his mind that in 1937, he assisted on the foundation of the National Association of Intercollegiate Basketball which then became popular and known as National Association of Intercollegiate Athletics.
A medical degree holder that receives so many awards and recognition as sports enthusiast.
When James died at the age of 78, basketball sports became more popular because its development and origin were then publish 2 years following his death. Without James Naismith, we would be able to have known this game of all time.