Leo Messi, an excellent football player for Argentina/里奥·梅西,阿根廷队一位出色的足球队员
Football is especially popular in Europe and is very popular with local people. People can play football all night, shout loudly with beer and cheer for their favorite team. Especially in the small bar, there will be a TV. Every time we get to the World Cup, the bar can be said to be overcrowded.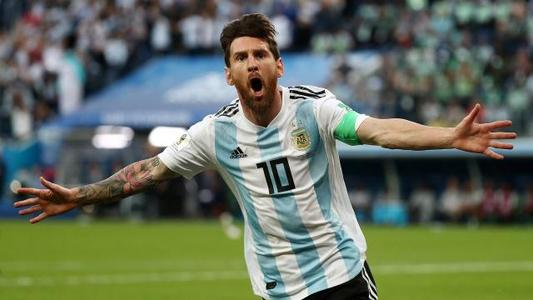 I don't know much about football fanaticism, but I like football as a team sport. The reason is that football is a perfect combination of speed, strength and skill, and more importantly, it is a test of teamwork and tacit understanding.
There are different football teams all over the world, some of them are small football teams, and some of them are large football teams at the national level. Among these football teams, I prefer Brazil, probably because Brazil is the "Kingdom of Football".
But among many football players, I still like [Leo Messi]. We all like to call him "Messi".
Rio Messi, born in Rosario, Santa Fe, Argentina on June 24, 1987, is an Argentine football player who has won many honors for the Argentine football team. I like Messi as a player, mainly because Messi is handsome and friendly.
Another is Messi's skill...
Among many football stars, Messi is the most admirable. Messi is really superb in football skills. Messi is very strict in shooting. It can be said that Messi shoots through precise calculation.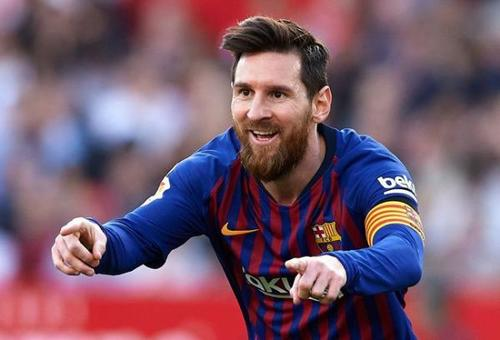 Messi has perfect coordination of left and right legs, which can make Messi easy to pass on the court and make Messi shoot a beautiful ball.
Messi led the football team to many championships between 2000 and 2008, but heroes always miss out.
Messi officially withdrew from the Argentine national team after losing the World Cup in 2014, the Americas Cup in 2015 and the Americas Cup in 2016. After a period of immersion, Messi returned to the Argentine national team on August 13.
Messi can be said to be a legend. He has created many records. He has made a game so crazy and wonderful.
Love life, love sports.
足球运动,在欧洲地区尤为盛行,非常受当地人喜爱。人们可以为足球彻夜不休,拿着啤酒大声喊着,大声为喜欢的球队加油助威。特别是在小酒吧里,都会有一部电视,每次到了世界杯的时候,酒吧里可以说是人满为患。
我不太懂这种足球的狂热,但是我喜欢足球这项团队性的运动。原因在于,足球运动是【速度+力量+技巧】的完美结合,更重要的是,这是一项考验团队协作性的,默契性的运动。
在世界各地都有着不同的足球队,他们有的是小型足球队,而有的则是国家级别的大型足球队。在这些足球队里,我比较喜欢巴西队,大概是因为巴西是"足球王国"的原因吧!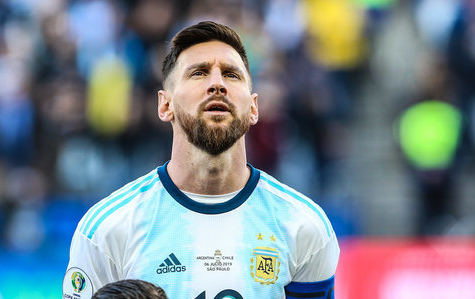 但是在很多的足球运动员中,我还是比较喜欢【里奥·梅西】,我们都喜欢称他为"梅西"。
里奥·梅西,生于1987年6月24阿根廷圣菲省罗萨里奥市,是阿根廷足球队球员,多次为阿根廷足球队取得荣誉。我喜欢梅西这位球员,主要是梅西长得还蛮帅的,看着很亲切。
另外就是梅西的球技... ...
在众多的足球运动明星中,我最佩服的就是梅西,梅西在球技方面真的很高超,梅西对于射门非常的苛刻。可以说梅西在射门的时候是通过精准计算来进行的。
梅西有着完美协调的左右腿,可以很协调的让梅西在赛场上轻松过人,更能让梅西射出漂亮的一球。
在2000年-2008年期间梅西带领足球队获得过很多次的冠军,但是,英雄总会失足落马的。
在2014年世界杯、2015年美洲杯、2016年美洲杯失利之后,梅西正式退出了阿根廷国家队。沉浸一段时间后,梅西再次回归,于8月13日重回阿根廷国家队。
梅西可以说一个传奇,创造过多次记录,他让一场场球赛变得如此疯狂,如此精彩。
热爱生活,热爱体育运动。
---