Today's life is very full, if it is through writing articles, it is absolutely not enough. Sports is one of the things I do every day, which enriches my life through sports.
I do heavy squats and rope skipping every day. I usually do it in the afternoon, especially between 15:00 and 16:00, which is the best time to do it in the morning.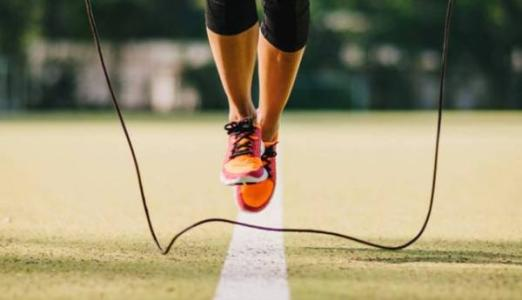 Today, as usual, I started with 200 squats, weighing 1.6 kilograms, and then began to warm up for rope skipping. When the warm-up is good, I will start rope skipping, which is 2000 times and weighs 0.6 kilograms.
It's a process that needs willpower very much. The whole process is not pleasant at first, but it's much more comfortable
if you stick to it. Even if it is very painful, it will feel normal.
In fact, such a combination of sports is easy to sweat, especially the first heavy squat in rope skipping. But that's the effect, because good bodies are watered with sweat.
Although sweating, I'm happy. Exercise makes me healthy. Exercise makes me happy.
There is a pleasure called the pleasure of grinding your teeth and sticking to it when you are doing a lot of sports. This kind of happiness is sweet and can not be replaced except for sports.
When my clothes were soaked in sweat, I had the idea of giving up, but when I thought "perseverance is victory, perseverance in life will smile at you", I held back the pain and persevered.
This is my sweat dripping down, but also a simple moment of my sports life.
Love life, love sports.

今天的生活很充实,如果是通过写文章的话,那是绝对不够的。运动是我每天都要进行的一件事,通过体育运动生活充实了很多。
我每天都会进行负重深蹲和跳绳运动,我通常会选择下午进行,尤其是在15:00-16:00之间,这段时间同上午都是·运动的最佳时段。
今天依然和往常一样,一开始我进行了200下负重深蹲,负重1.6公斤;然后呢就开始为跳绳运动进行热身运动。当热身运动做的差不错之后,我就会开始进行跳绳运动,跳绳运动为2000下,负重0.6公斤。
这是一个非常需要意志力的过程,整个过程一开始挺不好受的,但是只要坚持下去就会舒服很多。即使很酸痛,也会觉得这是正常的。
其实进行这样的运动组合是很容易大汗淋漓的,特别是先进行负重深蹲在进行跳绳运动。但是要的就是这样的效果,因为好的身体都是汗水浇灌而成的啊。
虽然大汗淋漓,但是我还是蛮开心的,运动使我健康,运动使我开心。
有一种快乐叫做当你在进行大量的体育运动的时候,你咬牙坚持下去的快乐。这种快乐是甘甜的,是除了运动之外无法被替代的。
当我的衣服被汗水浸湿之后,我有过放弃的念头,但是当我想到"坚持就是胜利,坚持生活就会对你微笑"的时候,我忍住酸痛坚持了下去。
这是我大汗淋漓的下去,也是我体育生活的简单一刻。
热爱生活,热爱体育运动。
---